Electric cars given £40 million boost
Grants awarded to cities across UK to make them more EV-friendly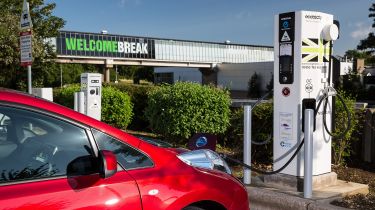 Despite the fact that sales of alternative-fuelled vehicles (AFVs) in the UK seem to be ever-increasing – they rose 32.3% in 2015 – the Government is keen to keep this momentum going.
This week, Transport Secretary Patrick McLoughlin revealed that cities including Bristol, Milton Keynes, Nottingham and London will receive a combined total of £40 million to make them friendlier to fully electric and plug-in hybrid vehicles.
Funded will come from the Go Ultra Low City Scheme – a competition that awards grants to cities with the most eco-friendly proposals. The announcement comes just days after the Government confirmed it'll be reducing the Ultra Low Emission Vehicle (ULEV) grant, from £5,000 to either £4,500 or £2,500 (depending on the car you buy), starting this March.
This signals a shift from the Government directly incentivising buyers to instead spending money on making the UK a better environment for ULEV owners. The winning cities are set to use their grants (of varying amounts) in different ways to encourage more of their inhabitants to go down the ULEV route.
London will use its £13m to help create 'Neighbourhoods of the Future' –different boroughs doing different things to prioritise ULEVs over petrol and diesel cars. Hackney, for example, will increase its charging infrastructure hugely by building charging points into street lamps, while Harrow will create more ULEV-only parking spaces.
On the other hand, Milton Keynes will use its share to open a centre, where prospective ULEV buyers can get advice about ownership and even test-drive certain models. The city has also already provided 15,000 free parking spaces for electric vehicles. The city will also add further charging hubs, including fast chargers that will be able to charge some EVs to most of their capacity in just half an hour.
Bristol, meanwhile, will open three ULEV-only road lanes and provide 80 new charging points, while Nottingham and Derby will use their funding to provide 230 new charging points and will allow ULEVs to use selected bus lanes.
Poppy Welch, head of Go Ultra Low, said: "With thousands more plug-in cars set to be sold, cutting running costs for motorists and helping the environment, this investment will help put the UK at the forefront of the global ultra-low-emissions race."
This initial £40m boost is just the start, however, as the Government has already earmarked a total of £400m for investment in more sustainable transport – both public and private. So expect to see much more of the relevant infrastructure popping up near you in the coming years.
Nissan Ariya vs Volvo XC40 vs Volkswagen ID.4 - which is best?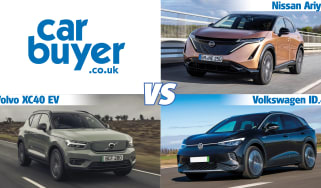 Nissan Ariya vs Volvo XC40 vs Volkswagen ID.4 - which is best?
Best new car deals 2022: this week's top car offers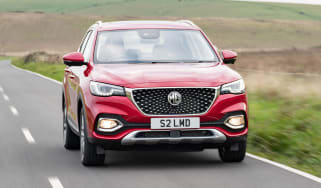 Best new car deals 2022: this week's top car offers
Top 10 best electric family cars 2022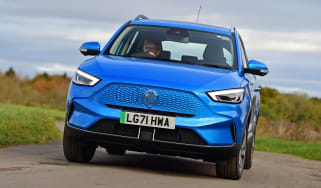 Top 10 best electric family cars 2022