Watchdog: Halfords denies blame after Toyota brake glitch
Owner left unhappy after serious issue just three weeks on from brake service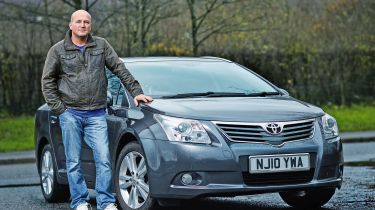 Brake defects are the second most common reason for MoT failures after faulty lights, and as brakes are susceptible to wear and tear, it's even more important to keep them well maintained.
Keen to keep his system fit for purpose, Neil Price from Maesteg, Glamorgan, booked his 2010 Toyota Avensis for a brake service at his local Halfords Autocentre, but just weeks later, problems arose.
"During the service the garage advised me that new brake fluid was needed, which it put in, and told me the rear pads were quite worn," Neil told us. However, just three weeks after the service, Neil noticed that the brake warning light had come on.
"I assumed it was because the rear pads had reached the end of their life, but when I took off the rear wheel, there was brake fluid everywhere and the reservoir was empty," Neil said.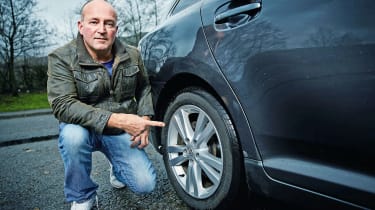 He called Halfords, which advised him to bring the car back in. After inspection, staff told him the problem was not down to Halfords, but a fault with the vehicle. Neil said: "Halfords wouldn't offer any compensation or admit any fault."
Understandably, he wasn't pleased and called our sister site Auto Express for help. They agreed with him; Halfords had just serviced the brakes, and the issue was something that should have been flagged up. Auto Express took up his case.
A spokesman for Halfords said: "After Neil Price brought the brake valve issue to our attention we took his car back in to investigate and concluded the fault was due to the age and deterioration of the brake fluid cap and not from us topping up his brake fluid for him.
"While we are confident the work we carried out was to our high standards and did not contribute to the fault, we take our commitment to customer service very seriously so we are happy to offer him a free MoT test or 25 per cent off his next service."
But Neil wasn't entirely happy. He told Auto Express: "Given the potential danger and severity of the problem, I think Halfords should offer a lot more than that. Had it offered me something at the time when I asked for compensation, I likely would have taken it."