Child seat retailers at odds with government body
A Carbuyer investigation has found confusion among retailers and motorists over which child seats are appropriate for which vehicles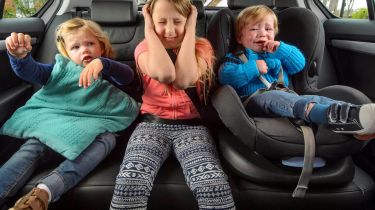 The new i-Size child seat rules – known in the industry as R129 – were brought in to ensure greater safety for children in cars by mandating side-impact protection in seats, as well as making ISOFIX anchor points obligatory.
In the UK, i-Size child seats can only be fitted if the car's handbook says they're approved for use in that model of car.
However, an investigation by Carbuyer has revealed discord between what retailers are telling customers and what the government's Vehicle Certification Agency (VCA) advises. We conducted a survey of a dozen major stores including Halfords, Mothercare, John Lewis and Kiddicare. Only one staff member from the stores we contacted advised us that there were compatibility issues between i-Size seats and older ISOFIX cars.
Conversely, the VCA told Carbuyer that "although the i-Size system may appear to be mechanically compatible [with older ISOFIX cars], the legislation is clear that they're only compatible if the vehicle manufacturer indicates as such in the vehicle handbook".
At present, only a handful of cars on sale meet the new R129 i-Size regulations. While these cars' handbooks indicate that older ISOFIX seats can be fitted, many cars built to the previous set of safety regulations make no mention of the new rules in their handbooks and, in keeping with the VCA's advice, should not have i-Size seats installed in them.
Derrick Barker, creative and managing director of child car seat specialist JMDA, has concerns about the advice being given at present. He told us: "Consumers cannot assume that i-Size and ISOFIX are the same thing, despite what some retailers and manufactures might say."
Mr. Barker added that while there was a lot of information out there for consumers, not all of it is accurate: "in the current environment, consumers can only rely on the vehicle manual," he said.
If you're looking to buy a new child seat in the immediate future, our advice is simple: check your car's handbook and purchase a seat that complies with whichever set of regulations is listed – i-Size (R129) or the older regulations (R44).
For more on child seat rules, our comprehensive guide has all the information you need.
New electric MG4 hatch to start at £25,995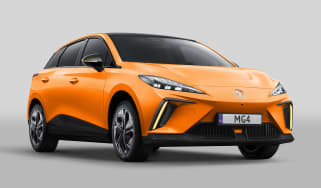 New electric MG4 hatch to start at £25,995
Kia EV4 SUV to take on the Volvo XC40 Recharge
Kia EV4 SUV to take on the Volvo XC40 Recharge
Best new car deals 2022: this week's top car offers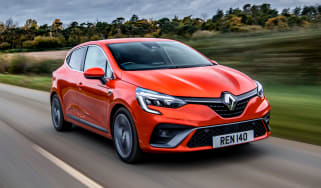 Best new car deals 2022: this week's top car offers