Toyota RAV4 recall: Over 48,000 UK cars affected
Toyota is recalling 48,616 UK examples of the RAV4 SUV for a seatbelt problem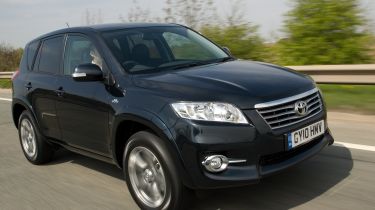 The action is part of a global recall that covers RAV4s built between 2005 and 2014 for the European market. The UK cars being recalled are among 624,642 in Europe and 2,873,000 worldwide.
Explaining the problem in a statement, Toyota said: "there is a possibility that in the event of a very severe frontal crash, the lap belt webbing could contact a portion of the metal seat cushion frame, become cut, and separate. If this occurs, the seatbelt may not properly restrain the occupant, which could increase the risk of injury."
The issue affects some examples of the 2006-2012 RAV4 (pictured above) and some examples of the current generation (pictured below). However, cars manufactured in 2015 or later, including the new RAV4 Hybrid, are not affected.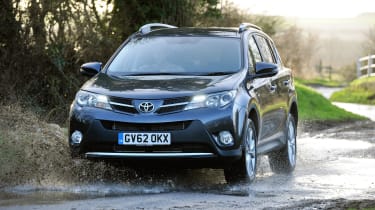 The recall will see resin covers being added to the metal seat cushion frame at no cost to the customer. Registered keepers will be contacted by Toyota in the coming weeks by post or phone. They'll be asked to make an appointment with their nearest Toyota centre, in accordance with the Driver and Vehicle Standards Agency (DVSA) code of practice for recalls.
Toyota estimates the work should take 30-60 minutes to complete. Anyone wanting additional information is asked to contact their local Toyota Centre or the brand's recall helpline (0800 8766750).
For more information on recalls, see our comprehensive guide.