Car recalls: should I worry?
If a large number of cars are found to require an important fix or modification, a manufacturer recall may be issued. This is how they work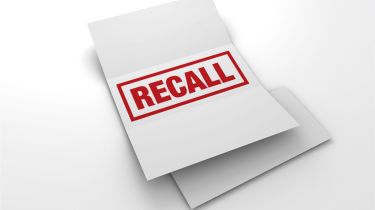 Reliability and vehicle safety are close to every car maker's heart. No manufacturer wants their reputation trashed by serious accidents or repeated failures, so it's in their interest to stay on top of problems as they arise.
If a pattern of poor reliability or performance that could affect vehicle safety, in particular, emerges with their cars, manufacturers jump on it by issuing what is known as a vehicle recall affecting relevant vehicles already in use by customers.
Given how many cars roll off production lines in just a single day, some recalls can affect millions of cars and make headlines around the world. However, most recalls concern small batches of cars produced over a few days or weeks and are usually not serious enough to warrant immediate attention.
Below, we guide you through the business of recalls and what you should do if your car is affected.
What is a car recall?
There are various types of recall but in essence they are a request by the car maker for you to take your car to your nearest dealer for checking or rectification work, at no expense to you.
A recall may be triggered over a problem concerning vehicle reliability. This may come to light from an unusually high number of customers experiencing the same problem. This type of recall is more usually called a 'service measure' and if it's not urgent can be dealt with at the next routine service.
It may involve updating a piece of software or checking and, if necessary, renewing a suspect component. In fact, the car maker may not even tell you about a service measure. It's simply performed as a matter of routine. However, the work will be recorded against the vehicle.
The type of recall that can make headlines is triggered when safety is at risk. It's carried out in conjunction with the Driver and Vehicle Standards Agency (DVSA) and owners of all affected vehicles are contacted and instructed to take their vehicles to their dealer for inspection or work. Among the biggest recalls in recent years have been those concerning faults with the airbag system but they may also affect brakes, steering, suspension, ignition systems – anything that can have a direct impact on vehicle safety.
Fortunately, it's relatively easy for car makers to identify at-risk vehicles because every stage of the car's construction is recorded in painstaking detail, right down to component serial numbers and the precise time the part was fitted.
Recalls in the news
Don't be unnerved if you read a dramatic headline in the media about your car – recalls are often purely precautionary and only in very rare cases are owners instructed not to drive their cars until recall work has been carried out. It's easy to find out whether your car is affected by a recall, as we'll outline in this guide.
Car recalls are currently the subject of much discussion in the media and aren't likely to go away anytime soon. Although they've been going on for decades, the highest-profile recall in recent times has been the ongoing Volkswagen emissions scandal relating to certain diesel engines used by VW Group cars. And several hundred thousand Vauxhall Zafiras in the UK have been affected by a recall aimed at preventing them catching fire due to poor repairs to a part in the heating and ventilation system.
Has my car been recalled?
If there's a recall affecting your car, it's likely that the manufacturer will get in contact with you, usually by post. Providing the registered keeper's details are correct – as they always should be – a manufacturer will be able to send recall notifications to you as necessary.
If you receive a recall notification, you should follow the instructions as soon as possible. There may be details of an allocated dealership given on the recall notice, or you may be asked to contact your local dealer directly. The majority of recalls issued are precautionary, so you needn't panic that the car will fail spectacularly if you don't take it in for repair immediately.
We recommend contacting your dealership and making a suitable appointment as soon as is convenient. It's always important any recall work is carried out – aside from possible safety implications, there's a risk that a missed recall could reduce the car's value, make it harder to sell or even invalidate your warranty.
Do I have to pay if my car is recalled?
You should never be asked to pay if your car is affected by an active safety recall. These recalls have been put in place by the manufacturer and if your car is confirmed as affected, the workshop carrying out the repair will be paid directly by the manufacturer.
If a workshop insists on charging you, you should contact your local Trading Standards office or the UK headquarters of your car's manufacturer.
However, if problems are found during the recall process, such as an unrelated item suffering wear and tear, additional chargeable work may be reported to you and a price quoted to have work carried out. The final decision as to whether to have that work carried out always rests with you.
It's also worth considering that recalls don't always remain 'active' forever. If a manufacturer launches a recall campaign that isn't safety-related, it's under no obligation to keep that campaign open for any longer than it wants.
Some recalls involve very expensive repairs. If an affected vehicle is brought into the dealership after the expiry of that recall, the service department is under no obligation to perform the work.
How do I know if my car has been recalled?
The manufacturer should promptly contact the registered keeper of a car if it's affected by a recall. Once you've been notified, you should contact your chosen dealership as soon as you can.
If you hear about a recall you think may affect your car, the motor industry standards body The Motor Ombudsman offers a Vehicle Safety Recall search. By using this, any recalls that are active for your car can be identified. To use this facility, you'll need the Vehicle Identification Number (VIN) for your car – this is a long code number that appears on the chassis plate of your car or – on most UK-registered cars – in the bottom-left corner of your windscreen.
You can also usually find more information from the website of your car's manufacturer, or the Driver and Vehicle Standards Agency's recall checker tool.
Where do I take my car if it's been recalled?
If it's confirmed there's an active recall for your car, you should make contact with a dealer or workshop that's been officially authorised to perform repairs on behalf of the manufacturer. Usually that'll be your nearest franchised dealership, or 'main dealer' as they're sometimes known. Independent mechanics or garages that operate outside a manufacturer network aren't authorised to perform recall work.
Can I receive compensation if my car is recalled?
Manufacturers are obliged to perform necessary recall work free-of-charge, but are under no obligation to provide compensation for your inconvenience.
If you feel that compensation is due you would be best advised to contact the customer services department of your car's manufacturer rather than to demand it from your dealership.
Occasionally issues arise where the reputation of a car is sullied by a recall issue, particularly among older cars experiencing high-profile media coverage such as Vauxhall Zafira fire problem. Recall compensation is likely to be decided by the manufacturer on a case-by-case basis, but is generally rare.
There is no standard way in which manufacturers are supposed to act where there are questions over how a customer has been treated during a recall. In the case of the Volkswagen Group and issues of alleged deception over misrepresentation of emissions ratings, we have little doubt that whether compensation will be forthcoming will continue to be discussed for a long time.
What about my car's resale value?
Allowing a recall repair to be performed on your car will not negatively affect the value of your car at time of sale. However, not having the necessary work completed could result in the car losing value, as it means a subsequent owner will themselves need to arrange for that work to be done.
What do recalls mean for carmakers?
The worst possible outcome is a recall that's handled badly, as this can result in severe long-term damage to a brand's reputation.
The most obvious factor a manufacturer has to deal with is the financial impact of a recall. Every official workshop is paid by their respective manufacturer to do recall work when necessary. If the recall is to replace a faulty part, the manufacturers can sometimes partially recover costs from their suppliers. Often, though, the manufacturer has to bear the brunt of the cost.
It's not all bad news, though. If a recall is handled well it can be seen as a good thing. The truth is that a recall means a carmaker has recognised its product can be improved and is willing to pay for that improvement to be made.
It's not unheard of for car owners to receive recall notifications long after the warranty has expired, with their car perhaps not having been serviced by a main dealer for years. Arguably, an offer of a free recall repair can be taken as evidence that the manufacturer cares about you and your car.
Best new car deals 2022: this week's top car offers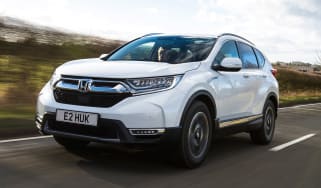 Best new car deals 2022: this week's top car offers
Top 10 best cheap-to-run cars 2022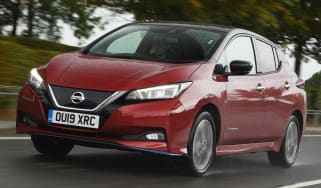 Top 10 best cheap-to-run cars 2022
Top 10 best electric cars 2022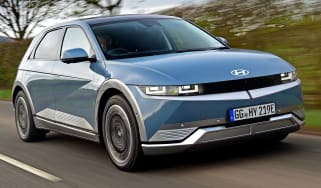 Top 10 best electric cars 2022