Watchdog: Honda CR-V owner discovers faulty SUV was rejected before
Owner's fury at Honda response to problematic CR-V original buyer had already rejected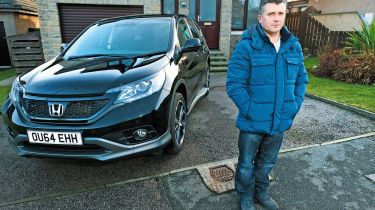 It's unlikely you would agree to buy someone else's rejected car, but that's what one couple discovered they'd done.
Claire and Alan McDonald of Cove, Aberdeen, called Auto Express after months of wrangling with local dealer McRae and Dick over a faulty 64-plate Honda CR-V, which they'd bought from its Inverness branch at four months old, with fewer than 1,300 miles on the clock.
Claire told Auto Express: "Delivery of the car was delayed due to a software fault. Then we noticed the fuel gauge would sometimes show the tank as empty when it was full."
They reluctantly agreed to have a new fuel sender unit fitted, but when the problem persisted, they formally rejected the car. The garage refused.
Meanwhile, the McDonalds tracked down the previous owners and discovered they had also had problems with the CR-V's fuel system. "They said it kept losing power, and successfully rejected it," explained Claire.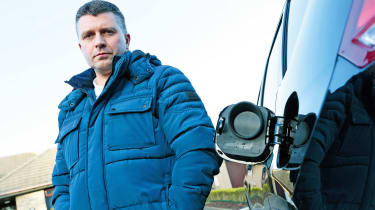 The garage said the McDonalds' car was now fixed and told them to collect it or face storage costs. As the dealer had retrieved its courtesy car from outside Claire's work, she argued they were forced to collect it.
Auto Express contacted Honda to argue their case, but it refused to accept rejection of the car. Its spokeswoman argued that it was now fixed, and while the problems the McDonalds had experienced were "unfortunate", these "have not been the same as the previous customer".
Claire replied: "The bottom line of this affair is this car had six faults in the first 10 months of its life. Is Honda really saying that is acceptable?"
Auto Express advised the couple to contact M&S Bank, as they'd used its credit card as part payment towards the CR-V. Under section 75 of the Consumer Credit Act, M&S Bank is jointly liable for a full refund, if a breach of contract or a misrepresentation can be shown. To qualify, the car should cost less than £30,000, with more than £100 having been paid by credit card.
M&S Bank is now reviewing the case. If the McDonalds are unhappy with the bank's verdict, their next step will be the Financial Ombudsman.