Honda CR-V SUV review
"The Honda CR-V is smooth to drive, with low running costs and a practical cabin. But it's more expensive to buy and insure than most rivals"
Pros
Improved styling
Relaxing to drive
Lots of space
Cons
More expensive than rivals
Performance tails off quickly
Mediocre infotainment
Verdict - Is the Honda CR-V a good car?
In isolation, the latest Honda CR-V moves the game on for the brand, with more striking looks inside and out, along with electrified hybrid and plug-in hybrid powertrains offering reduced running costs and just over 50 miles of electric range for the PHEV. It's also very practical for families, with a spacious cabin and larger boot than most competitors. However, look closer and things fail to stack up – the CR-V has notably less power than a Toyota RAV4, yet costs considerably more.
Honda CR-V models, specs and alternatives
The Honda CR-V was one of the original 'soft roaders' that convinced buyers that high-riding models didn't need to feel like trucks to drive, or come with gas-guzzling running costs. Along with its long-standing Toyota RAV4 rival – plus a myriad of new ones along the way – the Honda has continued to evolve to serve the needs of growing families. 
For its latest generation, the CR-V has firmly entered the age of electrification. While Honda has refrained from going the whole hog and making it fully electric like its Honda e:Ny1 sibling, a full-hybrid powertrain is now standard in the CR-V, with a plug-in hybrid (PHEV) also on offer. The latter costs around £5,000 more, but boasts an EV driving range of 51 miles if you don't mind plugging it in. This version will especially suit company car drivers thanks to its low CO2 emissions, for cheaper monthly tax bills.
All this technology doesn't come for free, though, and the Honda CR-V has shot up in price. The Hybrid version now starts from around £46,000, while the PHEV is more like £54,000. That's £10k more than a RAV4 Hybrid, and more expensive than a hybrid Nissan Qashqai. Meanwhile, a Peugeot 3008 PHEV starts from around the £40,000 mark – a whopping £14k less – and we're not sure the Honda offers enough premium features or badge kudos to make up the gap.
Still, pricing aside, there's a lot to like about the new CR-V. We've now driven both the hybrid and PHEV version, and the latter's 51-mile electric-only range helps it feel smooth and relaxing around town. Even when its battery does run out, the CR-V feels like a standard hybrid to drive, relying on its electric motor whenever possible and with little noticeable disruption when the petrol engine kicks in. The hybrid version feels very similar to drive, with the same 0-62mph dash of just under 10 seconds and the petrol engine only becoming audible when a burst of prolonged acceleration is required.
Its interior feels more upmarket than before, although this increase in style and quality is tempered somewhat by its price hike, as the CR-V now finds itself competing with more upmarket models like the Audi Q3 and BMW X1. It's a stronger showing for the Honda in the practicality stakes, however; there's lots of rear seat space for passengers and an impressive 600-plus litre boot.
Trim levels

Power options

Elegance
Advance
Advance Tech

Hybrid 181bhp
Plug-in hybrid 181bhp
Honda CR-V alternatives
As diesel sales dwindle and manufacturers race to provide hybrid and plug-in hybrid models, the market for these electrified models has increased dramatically. For many buyers, it may make more sense to drive a petrol-electric model for the next few years, before making the switch to an all-electric model in time.
Partnership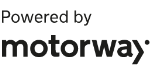 Need to sell your car?
Find your best offer from over 5,000+ dealers. It's that easy.
Hybrid and plug-in hybrid SUVs:
MPG, running costs & CO2 emissions
"A two-pronged strategy means there's models that appeal to both business and private buyers, but the CR-V is pricey to buy and insure"
Let's start with the Honda CR-V PHEV, because this is the only version we've been able to test so far. New for this generation, it gets a sizeable 18kWh battery pack that means in official WLTP testing it can travel up to 51 miles using electric power alone. It's a big advantage that also gives the CR-V PHEV its low CO2 emissions figure of 18g/km, reducing its Benefit-in-Kind (BiK) band to 8% for company car choosers. 
Like most PHEVs in its class, it doesn't get fast charging, but a 7kW wallbox can top up the battery in around 2.5 hours. Unfortunately, because every version of CR-V costs over £40,000 (the PHEV in particular is only available in top Advance Tech trim, at nearly £54,000), it also incurs the luxury car VED (road tax) surcharge, elevating its annual cost to more than £500 per year from years two to six of ownership. 
Like the smaller Honda HR-V (a hybrid rather than a PHEV), the petrol engine doesn't often send power straight to the wheels, instead acting as a generator to keep the battery topped up enough for its electric motor to propel the car – helping it feel more like an EV around town. Even if you drive with an empty battery, Honda claims the CR-V plug-in can still return 45.6mpg by acting like a conventional hybrid.
Speaking of which, Honda will also offer a 'self-charging' hybrid version of the CR-V, with a cost saving of £5,000 in Advance trim versus the PHEV in its sole Advance Tech trim level. This gets a much smaller 1kWh battery, so it can only drive for short distances in traffic and around town before the petrol motor kicks in. Higher CO2 emissions mean it won't have the same pull for company car drivers, but for private buyers, its lower price and 48mpg fuel efficiency could prove appealing, especially if home charging isn't an option.
| | | |
| --- | --- | --- |
| Model  | Fuel economy | CO2 emissions |
| Honda CR-V Hybrid | 42.8mpg | 151g/km |
| Honda CR-V Plug-in Hybrid | 353mpg | 18g/km |
Insurance
We're not fully sure if it's because of the advanced powertrain technology now fitted in every CR-V, but its insurance groups have jumped up for this generation. While the outgoing model slotted into groups 22 to 24 (out of 50), the CR-V Hybrid now sits in group 34 in Elegance trim, while the PHEV Advance finds itself in group 37. This is a bit higher than most rivals – the Toyota RAV4 starts in group 25 – so the Honda could cost more to insure as a result.
Electric motor, drive & performance
"The Honda CR-V does a good job of feeling like an EV around town, but it lacks performance if you want to up the pace"
We tested the plug-in hybrid (PHEV) first, which has 181bhp and 335Nm of pulling power from the combined forces of its electric motor and 2.0-litre petrol engine. Even after its EV range of 51 miles has depleted, it feels quite like an EV to drive. This is particularly the case around town, where the electric motor drives the wheels and the petrol engine acts as a mobile generator to keep the battery topped up. At higher speeds the petrol engine can drive the wheels directly for greater efficiency.
We've now also sampled the hybrid, with a smooth power delivery and its 181bhp providing average performance for the class. It's just as relaxing to drive as the PHEV, with wind and tyre noises the most prominent thing you'll hear for the vast majority of the time. The petrol engine only sounds coarse during overtakes and heavy acceleration.
0-62mph and top speed
The Honda CR-V is smooth and easy to drive, making the SUV a relaxing companion. When the petrol engine does spring to life it's also pretty smooth and quiet, unless you select its Sport driving mode, which plays an augmented engine sound through the speakers as you drive. Ultimately, though, the CR-V is rather down on power next to some of its rivals; the Toyota RAV4 PHEV – arguably its closest competitor – boasts 302bhp. 
At speeds higher than the 30mph urban limit, the CR-V begins to feel a bit sluggish. While we don't expect it to behave like a sports car, this means it's likely to use more fuel as the petrol engine steps in to compensate.
| | | | |
| --- | --- | --- | --- |
| Model  | Power | 0-62mph | Top speed |
| Honda CR-V Hybrid | 181bhp | 9.4s | 116mph |
| Honda CR-V Plug-in Hybrid | 181bhp | 9.4s | 121mph |
Interior & comfort
"With a similar look and feel to the Civic, the CR-V is nicely designed without eschewing all physical controls"
The latest Honda Civic has been well received by critics and owners alike, so it's little surprise to see the bigger CR-V SUV follow the same path inside. Its dashboard is almost a carbon copy of the Civic, which is no bad thing. We're fans of the blend between its digital displays and physical buttons for items like climate control, making it easy to operate important functions on the move without having to prod a screen.
While Honda doesn't have a reputation for interior design flair, this is the most striking offering in a CR-V so far, and stacks up well against rivals. The honeycomb-effect strip of air vents across the fascia looks classy and there are plenty of chrome accents to lift the ambiance.
Infotainment and navigation
Shared with the Civic, the CR-V features a 10.1-inch touchscreen that works better than the setup in the outgoing model, and looks less like it was fitted as an afterthought. It works well enough, but doesn't boast the level of customisation or large size of some rivals. For instance, the all-electric BYD Atto 3 has a 15.8-inch tablet that can rotate between portrait and landscape modes.
Key features

Elegance

LED lighting
Powered tailgate
Panoramic glass roof
All-around parking sensors
Rear-view camera
Keyless entry
Honda Connect
Wireless smartphone charger
Heated steering wheel

 

Advance

(Elegance plus…)

Adaptive headlights
Multi-view camera
Head-up display
Electric driver's seat with memory
Heated front seats

Advance Tech

(Advance plus...)

Honda Parking Pilot
My Honda+ connected smartphone services
Practicality & boot space
"Practicality is a key CR-V trait, and Honda has managed to maintain this despite switching to electrified power"
Practicality has long been a key strength of the CR-V, which has traditionally had a very large boot thanks to its boxy shape and some clever storage and seating solutions. Rear knee room is even better for this generation, with 16mm more than before. Back seat passengers can also recline their seats through no less than eight positions to get comfy on longer trips, and there's a flat floor and wide centre squab, which makes the middle seat more usable.
Size comparison

Model 

Length

Width

Height

Honda CR-V SUV

4,706mm

1,866mm

1,673mm

Toyota RAV4 SUV

4,600mm

1,855mm

1,685mm

Ford Kuga PHEV SUV

4,629mm

1,883mm

1,680mm

Nissan Qashqai SUV

4,425mm

1,835mm

1,625mm
Boot space
Despite the CR-V being offered with a HEV (hybrid) or PHEV (plug-in hybrid) powertrain, boot space is still impressive, with up to 617 litres of luggage volume behind the rear seats in the PHEV. This figure includes an underfloor storage area, which is perfect for stowing charging cables. It also outshines the RAV4, which has a boot measuring 587 litres. This number shrinks to 596 litres for the hybrid version owing to its battery being located under the boot instead of the middle of the car.
Boot space comparison

Model 

Boot space

Honda CR-V SUV

587l

Honda CR-V Plug-in Hybrid
617l

Toyota RAV4 SUV

520-580l

Ford Kuga PHEV SUV

412l

Nissan Qashqai SUV

455-504l
Reliability & safety
"Honda has a strong reputation for building dependable and safe cars"
Honda has a good reputation for reliability, and while the CR-V is packed with electrified technology, the manufacturer has also been selling hybrids for many years. However, the Japanese maker could only muster 18th out of 32 brands in our most recent Driver Power survey. The results did include a more reassuring 10th spot in the reliability category, with the main sticking points being two 30th-place finishes for engines and gearboxes as well as infotainment.
Safety
Considering the smaller Civic obtained a five-star safety rating from Euro NCAP in 2022 under its stringent testing regime, we'd hope the bigger CR-V will perform similarly well or even better. It's also Honda's first European model to come with its latest 'Sensing 360' suite of active safety features designed to "remove blind spots around the vehicle"
In reality, we found this to be somewhat mixed out on the road. While the road sign indicator worked well, and the 360-degree radar is handy around town, the lane keep assist was far too nagging. We also have concerns that the image from the side camera which takes over the central screen while indicating could encourage drivers to not indicate if they need to see the sat nav screen. This can be turned off in a sub-menu, but we'd prefer a less intrusive implementation.