Watchdog: Volvo steps in to ensure owner can reject XC90
After intervention from Volvo, owner is finally able to reject problematic SUV at local dealer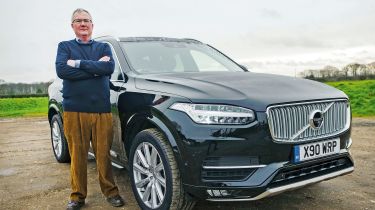 Even the best cars sometimes come with troubles that leave owners calling our sister title Auto Express for help, and that even extends to the impressive Volvo XC90.
Ronald and Sian Prins, from Salhouse, Norwich, contacted Auto Express because their SUV was delivered with numerous faults.
Ronald told Auto Express: "Before the car was even handed over to us, we were made aware of the inferior and damaged leather that had been used on the dashboard. Volvo told them this was due to 'human error'."
The quality of the dashboard wasn't the only issue. Ronald also discovered paint swirls around the car, and an inspection at a garage found the wheels had been incorrectly balanced, which confirmed Ronald's suspicions that something was off. He ended up paying for the repairs himself.
The last straw, however, was a faulty set of parking sensors. "When we were driving the car around and manoeuvring in a dimly lit parking garage, we were not aware that the rear parking sensors did not work.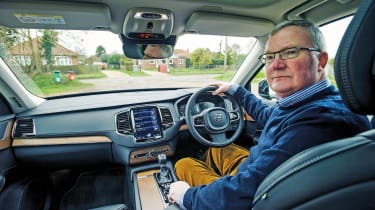 "We, unfortunately, slowly reversed into another car, which caused considerable damage to our bumper," Ronald said.
Although a new bumper was on the way, Ronald wasn't pleased with his Volvo, and wanted to reject it because too many faults had occurred within just a few months. However, Volvo instead offered Ronald a new dashboard and a small goodwill gesture.
Auto Express called Volvo and asked why Ronald was not able to reject his vehicle. A spokesman told them that the decision lay with Ronald's Volvo dealer – Cecil and Larter in Bury St Edmunds, Suffolk.
They felt that by this stage, the manufacturer should step in to try to help a clearly dissatisfied customer.
Volvo advised Ronald to contact his dealer again, and formally reject the vehicle once more. And on this occasion, the dealer offered to buy back the car.
A Volvo spokesman confirmed: "We are pleased to hear the dealer has reached an amicable conclusion with Mr Prins."
Ronald agreed: "We think it's fair to say that we parted on amicable terms, despite the heavy hearts."