Watchdog: Rugged Land Rover's axle snaps 'on pothole'
Family questions recall work after scary incident left them facing £3,750 repair bill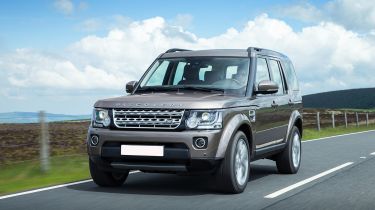 Land Rover prides itself on its robust, all-terrain vehicles, capable of extreme off-road driving. But when the axle snapped on one couple's 64-plate Discovery, causing almost £4,000-worth of damage, the brand claimed a pothole was to blame.
Myles Clarke of Hackney, East London, told Auto Express: "It happened while we were on holiday in Ireland. We had our three kids in the back and only narrowly avoided having a terrible accident."
The car was towed back to their dealer in London, Lookers Battersea, but Myles moaned he'd warned the garage something was wrong with the car before they left.
"Lookers had recently carried out a software update on the stability control systems as part of a safety recall," he explained. "But when I got the car back, and told them the warning lights were still flashing on the dash, they said not to worry, and to bring the car back after our holiday."
So when that ended up being on the back of a trailer, he was appalled to be faced with a £3,750 repair bill, after a Land Rover inspection left the customer services team concluding "the vehicle has had heavy impact, most likely a kerb or pothole".
Auto Express contacted Land Rover to complain, and argued that the damage could be consistent with the fault flagged up by the recall, which may not have been resolved.
That seemed particularly likely, as the Driver and Vehicle Standards Agency website, which documents all vehicle recalls, states "failure to correct the installed ABS system software may result in the air suspension going into 'safe mode' and lowering to its lowest setting".
But a Land Rover spokesman claimed: "The recall and the damage sustained by the vehicle are separate things," adding that it was the impact damage to the car that "resulted in the vehicle riding lower".
By then, the car had already been fixed, so Myles was not able to obtain an independent inspection. He added: "I didn't even approve the repairs!"
Land Rover has since admitted there was a "miscommunication" over approval of the repairs, and has now agreed to pay the £3,750 bill. Myles has accepted the car.