Manual transmission for Aston Martin V12 Vantage S
Most powerful Vantage gets seven-speed gearbox to appeal to purists
Aston Martin is to offer the most powerful and focused version of its entry-level Vantage coupe, the V12 Vantage S, with a manual gearbox for the first time.
The option comes as part of a series of upgrades to the long-serving model for the 2017 model year and is designed to make the V12 Vantage S more appealing to purist driving enthusiasts who prefer a manual gearbox.
In addition, the manual Vantage will feature a 'dog-leg' first gear, where first is down and to the left of the other speeds, ensuring the more frequently used second to seventh gears are arranged in the familiar 'H' pattern for faster and smoother gearshifts on the move.
The manual Vantage will also feature a system called 'AMSHIFT', which can mimic the specialised 'heel-and-toe' braking technique used by race and track drivers to 'blip' the throttle for smoother downshifts.
Aston Martin's director of product development Ian Minards said: "Technology drives us forward, but we understand the importance of tradition. The true purist will always hanker for the tactility and connection offered by a manual transmission, so it has been a real pleasure to offer just that in our fastest and most focused model.
"At a time when manual transmissions have almost entirely disappeared in high performance cars, this makes the manual V12 Vantage S a very special car indeed."
Aston Martin CEO Dr Andy Palmer added: "Broadening the scope of the V12 Vantage S with manual transmission is an indication of our desire to offer the keenest drivers a more analogue and immersive machine to enjoy."
Palmer also reiterated that manual gearboxes will remain an "integral part" of Aston's product plans for many years to come. The V12 Vantage S will additionally continue to be available with Aston's Sportshift III automatic transmission and there's no difference in price between the two gearboxes.
First deliveries of the manual V12 Vantage S are scheduled to begin during the third quarter of 2016.
Aston Martin V12 Vantage S upgrades
Further upgrades to the V12 Vantage S include a 'Sport-Plus' option pack, offering a choice of five body colours than can be combined with no-cost optional 'accent colours' applied to the front grille lipstick, side sills, mirror caps and rear diffuser blades (the car pictured features yellow accents).
The Sport-Plus pack also includes 10-spoke graphite-finished lightweight alloy wheels, while inside there's a choice of black or grey upholstery with stripes and contrasting stitching in a range of accent colours.
V8 Vantage range consolidated
Elsewhere, all Vantages, including the less powerful V8-engined models, now get a new 'AMi III' up-to-date infotainment system, incorporating an improved sat nav and Apple CarPlay for iPhone integration. The standard Aston Martin V8 Vantage in coupe and Roadster convertible form has also been dropped from the line-up, with the V8 range now consisting solely of the V8 Vantage S coupe and V8 Vantage S Roadster.
New electric MG4 hatch to start at £25,995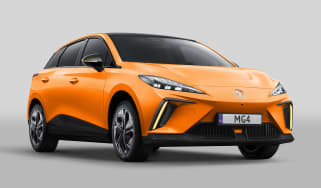 New electric MG4 hatch to start at £25,995
Kia EV4 SUV to take on the Volvo XC40 Recharge
Kia EV4 SUV to take on the Volvo XC40 Recharge
Best new car deals 2022: this week's top car offers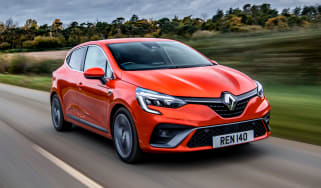 Best new car deals 2022: this week's top car offers