Watchdog: Massive £900 bill for Evoque speaker cover
Evoque owner shocked at huge repair bill after book cracks speaker cover on baby Range Rover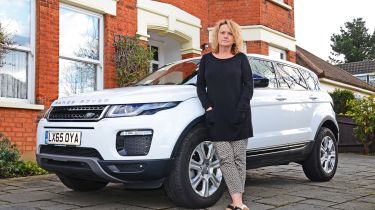 Cars can fall victim to a number of bizarre problems, but it's not every day a rogue book causes over £900 worth of damage to a brand new Land Rover.
Janet Richardson, from Sidcup, Kent, was carrying a set of used books in her Range Rover Evoque when one hit and cracked the passenger-side speaker cover.
"My car was just three months old at this point. I decided to take it into my local dealership Beadles Land Rover in Sidcup to have the cover replaced," Janet said.
Much to her surprise, the dealer told Janet it couldn't just replace the cover, but would have to replace much of the door panel, too. The speaker, according to Land Rover, is an integral part of the door panel, and cannot be replaced on its own.
"I was told the parts alone would set me back £690, plus labour and VAT – Land Rover wanted £906 for the entire job," she told Auto Express.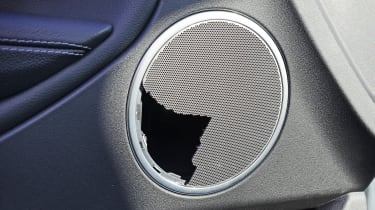 Janet felt the cover was of poor quality, and believed something as simple as a protruding book corner should not be able to break the part so easily. She decided to contact Land Rover customer services for help, but to no avail.
"The attitude of the main customer care team was appalling," Janet told us. "They were dismissive on the phone and didn't want to put anything in writing." At this point, she contacted Auto Express for help.
"I understand the fault is mine, and I'm happy to pay for the repairs, but over £900 just feels like too much," she explained.
Janet suggested paying for the parts only, with Land Rover footing the bill for labour and VAT. Auto Express contacted the company to see if she would be eligible for any goodwill.
A spokeswoman told them: "The cost is due to the price of the part. The speaker is an integral part of the door panel.
"We don't fit speakers separately, like you might with an aftermarket system, so the retailers have to order in a full internal door card. To that end, we couldn't offer a discount on the price, as we don't feel that would be fair on all our other customers."
Defeated, Janet told Auto Express: "Having to replace the entire panel for something so simple is ridiculous. It should be possible to just slot in a new cover."