Government reveals car emissions investigation results
Only VW cheated, but none of cars tested meet legal NOx emissions limits in real world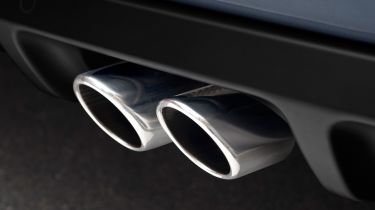 In the aftermath of the Volkswagen diesel emissions scandal, the British Government launched a £1million testing programme into car emissions.
The results confirm that the Volkswagen Group was the only manufacturer found to have fitted devices to its cars in order to cheat emissions tests. However, they also show that none of the other cars tested comply with legal nitrous oxide (NOx) emissions limits when driven in real-world conditions.
The news follows Mitsubishi's recent admission that it interfered in fuel economy tests for cars it sells in Japan, while PSA Peugeot Citroen offices have been raided this week by French anti-fraud investigators looking into car emissions. Daimler – owner of Mercedes-Benz – has also announced that it is to launch a full-scale internal investigation into its practices regarding 'emissions test optimisation'.
The UK Government's investigation found that cars that purport to comply with both Euro 5 and newer, more stringent Euro 6 emissions regulations emit an average of six times the legal NOx limit in real-world conditions.
The tests, which were carried out by British and German authorities, found that Euro 5-rated cars emitted an average of 1,135mg/km – significantly higher than the legally stipulated limit of 180mg/km for Euro 5 cars. Meanwhile, Euro 6 cars didn't fair much better, producing 500mg/km - vastly more than the legal 80mg/km limit.
Out of the 93 cars tested, only three were found to be within the tolerances set for new regulations due to come into force between 2017-2019, and none were within tolerances for the 2019-2021 standards. None of the cars tested achieved the legal NOx limit that they met in lab conditions. Robert Goodwill, minister of state for the Department of Transport, said he was "disappointed" with the results and has urged the motor industry to improve.
He added: "What's been disappointing is the level of non-compliance is higher than expected. It's like passing a driving test when you are being very careful but it's not the real world.
"Air quality is very important and the reason we have done this is to improve public health. I am disappointed the cars we are driving are not as clean as we all thought they might be."
How has the industry responded?
The Society of Motor Manufacturers and Traders (SMMT), the representative body for the motor industry, responded by saying: "The differences between the results from official laboratory tests and those performed in the 'real world' are well known, and industry acknowledges the need for fundamental reform of the current official test regime, which does it no favours. SMMT and industry support the introduction of the proposed new and more onerous test, RDE (Real Driving Emissions), which will help to reflect better 'real world' driving.
"Once it is fully adopted, all car models newly approved from next year will have to pass this on-road test, as well as a more representative lab test, if they are to be put on the market. This will require significant additional investment by manufacturers but will add greater transparency so consumers can be more confident industry is delivering on air quality while providing ever greater choice."
Which cars were tested?
Out of the 93 different vehicle types tested, 37 were in the UK and the roster included some of the best-selling diesel cars in the country. About half of all the diesel cars on sale were tested, including the BMW 3 Series, Nissan Qashqai, Ford Focus, Ford Mondeo and Vauxhall Astra.
How were they tested?
Authorities sourced the cars from car-hire fleets and they were all filled with exactly the same amount of winter-grade diesel fuel. They were then tested using the existing, official New European Driving Cycle (NEDC) test, before being taken out on the road and assessed under the forthcoming 2017 Real Driving Emissions testing regulations.
"Gaming strategies" used to improve test performances
Although the tests did not uncover any other 'defeat devices' like those used by the Volkswagen Group, they did uncover evidence of "gaming" strategies within the car's exhaust system, which are used by manufacturers to improve test performance.
These systems are designed to reduce the engine's temperature and the amount of oxygen it generates, which can help reduce NOx production. When the cars are being tested under the current NEDC test, these systems are performing optimally, but in real world conditions – when ambient temperature is low, or the engine is hot, results show that illegally high levels of NOx are produced.