Watchdog: Rethink from Hyundai after rusting row on i10
Company agrees to inspection of rusty i10 after dealer fails to record corrosion at service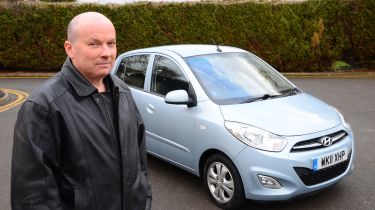 How long does it take for a car to get this rusty (image below)? That's the question bugging one reader, who's facing a £2,500 bodywork bill after Hyundai refused the warranty claim on this i10.
David Gray of Andover, Hants, bought the 2011 car from his elderly father in February. But he told us he was "very shocked" by the amount of bodywork rust when he collected it from Hawkins Motors in Truro, Cornwall, after it had been in for a service. He said: "It was on all four doors, the rear hatch and around the foglamp."
Hyundai's warranty covers rust from the outside in for up to five years, so David could claim. But Hyundai rejected this following an inspection. Its spokeswoman told us: "It is the owner's responsibility to notify Hyundai of any vehicle faults at the earliest opportunity – as per the warranty booklet."
David argued: "Hyundai has serviced the car every year itself and hasn't noticed the rust, but expects my 87-year-old father to point it out. That's unacceptable."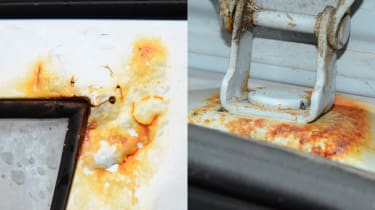 We asked Hyundai why it would even have so much rust at five years, and its spokeswoman said: "Mr Gray lives on the seafront in Perranporth where the car will have been subject to the elements." But the wording of the firm's anti-perforation warranty – which protects against rust from the inside out – suggests it's the dealer's responsibility to record all paint defects at one of the dedicated 12, 30 and 60-month check-ups. It states: "During the course of the inspection, the dealer will indicate on the vehicle body matrix in the warranty booklet supplied with our vehicles those areas of external body damage apparent at the time of inspection." Failure to rectify these could actually invalidate that warranty.
David said there's no mention of rust in the car's paperwork, either. A Hyundai spokeswoman confirmed: "Hawkins did service this vehicle and carry out the anti-perforation checks. The last routine service was carried out on 26 March 2015. Hawkins doesn't have any record of rust at the previous services or checks."
Hyundai has now agreed to carry out another full inspection and David is waiting to hear what compensation he'll be given.