Watchdog: Cactus owner left hot and bothered by air-con
Reader left frustrated as Citroen fails to blow cool air – and at being asked to pay for fix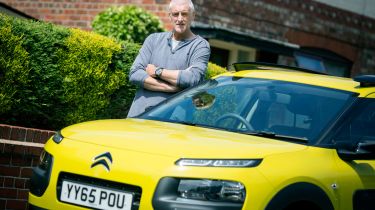 Despite the UK's traditionally inclement weather conditions, air-con is seen as a must-have and is fitted as standard on most new cars. Now, with the summer finally upon us, it's important your system is working properly. One reader, however, was left fearing months of warm and stuffy driving – or being forced to keep the windows open at all times after his air-con failed to blow cool air.
Paul Higgins, from Warrington, Cheshire, got in touch with us after his five-month-old Citroen C4 Cactus developed the problem. He'd taken the car to his local dealer – Bentleys Motor Group – and was shocked to be asked to pay for a repair, despite the model being well inside its warranty. Paul told us: "I've taken the C4 Cactus to my local dealership, which wants to charge me for investigating and re-gassing the system. The service manager was totally unhelpful, so I got hold of Citroen customer services. Again, staff there were no help whatsoever."
We contacted Citroen to argue Paul's case that the work should be done free of charge under the new car warranty. The company investigated the case before coming back to us and confirming that there would be no fee for Paul to pay.
A spokesman said: "We've spoken to Bentleys, which has advised that the vehicle arrived at the dealership with the air-conditioning not working. The customer was told that there would need to be an investigation, and that if the air-con needs re-gassing this isn't covered under warranty, but at no point was the customer advised that there'd be diagnostic charges. After the investigation, it was noted that the air-conditioning compressor was not working. Parts were ordered and the full job is being covered under warranty."
Paul was delighted – until he collected the car and found the air-con still wasn't working. He returned the Citroen to the dealer, picked up another courtesy vehicle and waited for his C4 Cactus to be fixed.
A week later, and after an apology and a box of chocolates from Citroen, Paul was able to finally collect the car. He said: "I sat on the forecourt and did a test, and it all seemed fine – here's hoping. Thank you for all your help regarding this matter."