Renault Clio RS gets mid-life facelift; now offers three different versions
Powerful Renault Clio Renaultsport also has chequered flag-style LED lights, launch control and three driving modes
The Renault Clio RS has always had a certain 'je ne sais quoi' about it. True, its six-speed automatic gearbox has come in for some criticism, but for fans of quick Renaults, the RS name guarantees fast French fun at a reasonable price.
Now, thanks to a host of mechanical and aesthetic upgrades, the Clio RS looks better positioned than ever to compete with the best small hot hatchbacks out there. The gearbox and engine are unchanged, but elsewhere the Clio RS has been thoroughly tinkered with to increase its appeal.
The most significant improvement is there's now a choice of three mechanical and handling configurations, depending on just how sporty you want your Clio Renaultsport to be. Clio RS customers can choose from Sport, Cup and Trophy models, each one with slightly different underpinnings.
The standard car is the Clio RS Sport. Upgrading to the Cup gets you sharpened-up steering and suspension to make the Clio more communicative on the road. If that's not involving enough, the top-spec Clio RS Trophy comes with lowered suspension and even more aggressive handling. The engine line-up remains unchanged, meaning Sport and Cup cars come with a 197bhp 1.6-litre turbocharged engine, while Trophy customers get the same engine with an extra 20bhp.
Outside, the bodykit has been sharpened up and made even sportier-looking, while Renault's designers have arranged the Clio RS' lights into a chequered-flag pattern, called RS Vision, to emphasis the car's motorsport heritage.
The Sport spec comes with 17-inch alloys as standard, while the Cup and Trophy models have 18-inch wheels. Other highlights include a choice of three driving modes (Normal, Sport and Race) and a launch-control system that should make it easy to achieve the Clio RS' official 0-62mph time of 6.6 seconds.
Engine management light: top 5 causes of amber engine warning light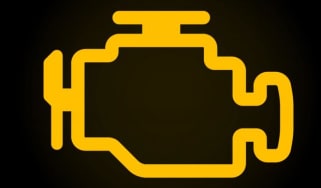 Engine management light: top 5 causes of amber engine warning light
Best new car deals 2022: this week's top car offers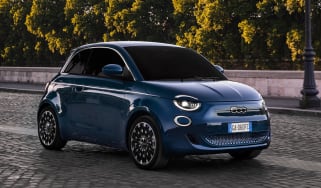 Best new car deals 2022: this week's top car offers
Top 10 cheapest electric cars 2022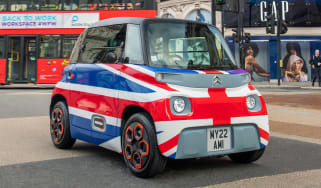 Top 10 cheapest electric cars 2022