Semi-autonomous technology added to new 2017 Range Rover
2017 Range Rover adds semi-autonomous technology, new petrol engine and more power than ever before.
As part of a raft of updates, the 2017 Range Rover will showcase Jaguar Land Rover's latest semi-autonomous driving technology and a new petrol engine, while a new SVAutobiography Dynamic model will have more power than the luxury SUV has ever seen.
2017 Range Rover SVAutobiography Dynamic
The latter takes takes the existing highly luxurious SVAutobiography version, with diamond-quilted leather seats and black wood veneer, and gives it the 550bhp V8 engine from the Range Rover Sport SVR – enough for a 5.1-second 0-62mph time.
The SVAutobiography Dynamic can be identified by 'Graphite Atlas'-coloured accents and its own design of 21 or 22-inch alloy wheels. It also gets Land Rover's Dynamic Response system (which reduces body lean), as well as Adaptive Dynamics (which monitors your inputs and how the car is responding to maximise control). It also gets uprated Brembo brakes to help rein in all that power when needed.
New Range Rover petrol engine
Elsewhere in the range, a new 335bhp 3.0-litre supercharged petrol engine (also seen in some Jaguars) joins the existing 3.0 and 4.4-litre diesels. The new petrol choice can accelerate the Range Rover from 0-62mph in 7.1 seconds and has CO2 emissions of 248 grams per kilometre, for £500-a-year road tax.
Driver assistance features
Semi-autonomous driving technology is now also available on the the Range Rover, as part of an option called the 'Drive Pro Pack'. Building on the functionality of the existing 'Drive Pack', this will not only warn you that there's a vehicle in your blind spot when you go to change lanes, but also counter-steer to avoid a collision if necessary. Similarly, you'll be warned if you're drifting out of your lane and the car will then counter-steer to stay in line if you don't respond.
The Drive Pro Pack also includes an intelligent speed limiter (which automatically adjusts your speed to match the posted limit in conjuction with a road-sign recognition camera) and adaptive cruise control (which monitors traffic and will automatically keep a safe distance from the vehicle in front, recognising queues and applying emergency braking if necessary).
New Range Rover infotainment
New technology isn't limited to safety, either. Buyers of the new Range Rover will also get the latest InControl Touch Pro infotainment system, with new sat-nav capabilities and improved connectivity. Centred on a new 10-inch touchscreen display, the system features news, flight-tracking and weather apps, as well a smartphone app called InControl Remote Premium, which lets you remotely operate the car's locks, alarm and climate-control systems, as well as starting the engine.
Off-road and towing assistance
Meanwhile, Range Rover's 4x4 credentials haven't been forgotten: the new car will include a 'Low Traction Launch' mode. This manually-selected setting is intended to help you get moving on slippery surfaces such as wet grass, snow or ice, and stays active until the car reaches 19mph.
Those who tow will also appreciate the 'Advanced Tow Assist' system, which uses the Range Rover's surround camera system to guide a trailer into position, automatically steering to follow a course you set, displayed on the central touchscreen.
Both the towing assistance and low-traction launch functions are operated using the Terrain Response selector that'll be familiar to existing Range Rover and Land Rover owners.
Price and on-sale date
The updated Range Rover will be priced from £76,350 (for the TDV6 Vogue model) when it goes on sale at the end of 2016, with the new SVAutobiography Dynamic starting from £132,800.
Engine management light: top 5 causes of amber engine warning light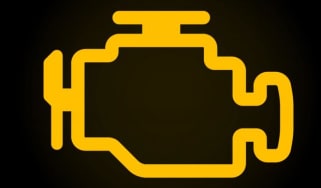 Engine management light: top 5 causes of amber engine warning light
Tesla Cybertruck finally delivered: specs, prices and UK availability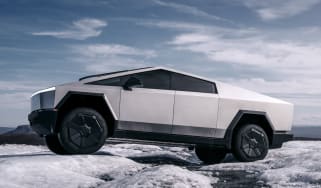 Tesla Cybertruck finally delivered: specs, prices and UK availability
Best new car deals 2023: this week's top car offers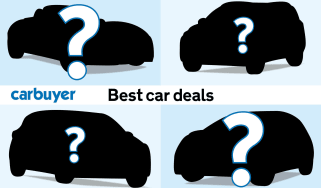 Best new car deals 2023: this week's top car offers