Watchdog: Kia in rust admission on six-year-old Venga
Corrosion claim initially rejected under warranty, but maker performs a U-turn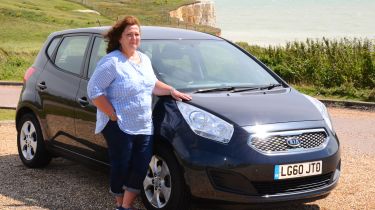 Complaints about premature car rust are not uncommon from readers who live near the coast, as salty sea air can have a natural corrosive effect on a car's bodywork.
But when reader Linda Edwards of Brighton, East Sussex, complained to us that her 60-plate Kia Venga was rusting beneath the door seals, we weren't convinced it was down to fair wear and tear. Kia has since admitted to us that rust is "a recognised concern on this model".
Linda had bought the car last January but only spotted the rust underneath the door seals back in May, while washing her car.
Local dealer Birchwood Kia, Washington, was initially confident the repairs would be covered under the car's seven-year warranty, but the claim was refused when Kia found the fifth annual bodywork check had been missed, breaching the warranty, and leaving Linda facing a £1,500 bill for two new doors.
She told us: "I had no idea this check was even necessary. No-one mentioned it when I bought the car, I just thought it had a seven- year warranty and it would be covered."
But was poor maintenance really the problem? We showed pictures of the rusty Venga to automotive engineer and car crash investigator George Mighall, of Battle, East Sussex. He argued it could have been brewing since new, telling us: "the only reason a car would rust in this area is if the paint hadn't been applied properly at the top of the doors in the first place, suggesting the car was never fit for purpose."
We asked Kia whether the bodywork inspection even includes looking under seals, and its spokeswoman confessed: "Body inspection only requires a physical examination of the sheet metal panel and underside of the vehicle."
She then admitted rust was "a recognised concern on this model", adding on Linda's car, "the rust treatment applied to the door prior to it being painted in the factory was not fully successful".
Linda's dealer has now booked her car in for repairs, and a Kia spokeswoman confirmed it had "authorised the repair through the dealer at no charge to the customer". Linda told us: "many thanks for all your efforts. I'm so grateful."
New electric MG4 hatch to start at £25,995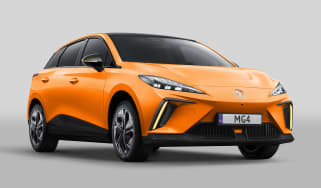 New electric MG4 hatch to start at £25,995
Best new car deals 2022: this week's top car offers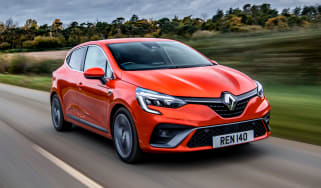 Best new car deals 2022: this week's top car offers
Kia EV4 SUV to take on the Volvo XC40 Recharge
Kia EV4 SUV to take on the Volvo XC40 Recharge