Infiniti Q50 executive saloon revised for 2017
Mid-life update aims to bring Infiniti's BMW 3 Series closer to class leaders
The Infiniti Q50 has always been a distinctive and intriguing option for executive-saloon buyers and the luxury arm of Nissan is hoping its latest improvements will make it less of a left-field choice.
Key changes are upgraded interior options, a Bose stereo and a new smartphone app called InTouch.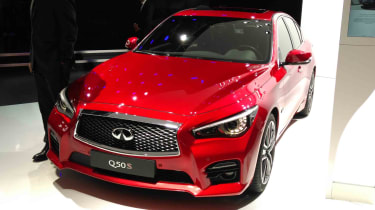 The Q50's strongest suit has always been its plush interior and the extra options should lift this even further. Buyers who go for the top two Sport and Sport Tech trim levels can select a 'Designer' pack from the options list. This brings open-pore wood, a black roof liner, new colour choices for the leather seats and dark chrome details.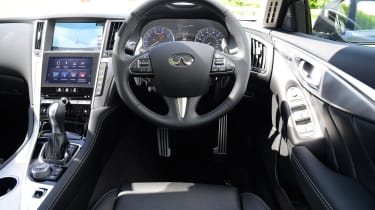 Infiniti's InTouch smartphone app caters for those who like to keep a close eye on their car. It can tell you where the car is and track it if it's stolen, and also lets you remotely sound the horn or flash the headlights if you lose it in a busy car park.
Audiophiles will welcome the 16-speaker Bose stereo, which comes with noise-cancelling technology and surround sound. This has been custom-designed for the Q50 and features what Infiniti is calling an 'industrial' look. It wears Bose's high-end 'Performance' moniker.
The Infiniti Q50 is available with either a 2.2-litre diesel engine, a turbocharged 2.0-litre petrol or a 'performance' petrol-electric hybrid setup. Buyers after even more performance are looked after by a 400bhp twin-turbo 3.0-litre petrol engine, paired with a seven-speed automatic gearbox. Infiniti has also announced this engine now comes as standard with red brake callipers to further enhance its sporty credentials.
Best new car deals 2022: this week's top car offers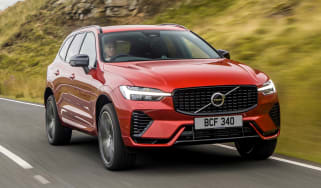 Best new car deals 2022: this week's top car offers
Engine management light: top 5 causes of amber engine warning light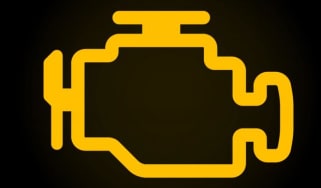 Engine management light: top 5 causes of amber engine warning light
New MG 4 is an affordable electric hatchback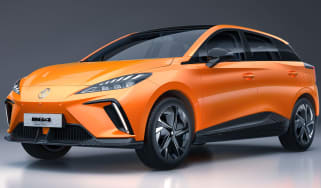 New MG 4 is an affordable electric hatchback