Great Christmas present ideas for car-mad kids
If you know someone young who loves cars, there are thousands of toys to choose from. We select 10 of the best.
Cars are an endless source of fascination for many children and Christmas is a great time to indulge this. Drawing from our knowledge both of cars and our own families, we've put our heads together and come up with 10 great Christmas present ideas for children. Our selection covers stocking fillers for a few pounds, as well as bigger 'main present' suggestions.
While some of our recommendations are new to the toy market, we couldn't help letting a little nostalgia from our own childhoods sneak in, as many toys from years gone by have been resurrected for the modern age.
So, whether you're buying for a baby or toddler, a teenager or an adult who refuses to grow up, read on for our top 10 car-themed gift ideas for Christmas.
The James Bond Aston Martin DB5 (£20)
We would never suggest you buy a toy for your child in order to relive your own childhood, but if you're of a certain age and want to share your cultural heritage, it would be hard to do better than a James Bond Aston Martin DB5. The original James Bond Aston was based on the famous Goldfinger car and was a top-selling toy in 1965. Mint examples in their original packaging sell for hundreds of pounds online, but Corgi has produced a more affordable replica, complete with the front-mounted machine guns, bullet shield and ejector seat.
Hot Wheels Colour Shifters (£6.50)
Another piece of nostalgia that's likely to hold appeal for today's children: Hot Wheels Colour Shifters are toy cars that change colour when they come into contact with hot water. The second colour remains in place once out of hot water, while the original hue returns if you run the car under the cold tap. A great stocking filler, particularly for younger children.
V-Tech Baby Toot Toot range (£8 - 50)
V-Tech's Toot Toot vehicles and play sets are about as far away as it's possible to get from the Aston Martin above, but their variety and popularity means they're easy to find and suit almost every budget. Aimed at babies, toddlers and pre-schoolers, you can buy individual vehicles or groups of vehicles, as well as play sets on which to drive them. These sets include special ridges in the track: when different cars run over these, the set responds accordingly: a fire engine elicits a different response to a tow truck, for example. The more expensive sets (like the Drivers' Goldmine) even include a motorised vehicle, but if you don't want to shell out for a play set, the vehicles themselves remain good toys in isolation, as they come with flashing lights and play a variety of sounds. One word of warning: the Baby Toot Toot vehicles' theme songs are so catchy you may find yourself singing along, whether you mean to or not.
Lego Caterham Seven (£69)
We're at the other end of the pressie scale here, both in terms of price and age range, as Lego's version of the iconic Caterham Seven is relatively expensive and quite complex. It's big, too, at almost a foot long, while the 770 components are sure to keep you and your offspring busy into the small hours on Boxing Day. Offered exclusively through the Lego Shop and John Lewis, this is a model of the 310bhp Caterham 620R, the real version of which goes from 0-62mph in under three seconds and is the most powerful car the company has ever made. Once assembled, Lego's 620R features an opening boot and a fully functional steering system, but if that's not realistic enough, Caterham will build you the actual car for just over £50,000.
Remote-control cars (£15 upwards)
Another fantastic gift idea available at a wide range of prices, remote-control cars are an evergreen present that should provide suitable whoops of excitement when unwrapped. Recommended for three or five years and up, small indoor RC cars start at around £15, rising to hundreds and even thousands of pounds for high-speed outdoor models, complete with the latest lithium-polymer (LiPo) batteries or petrol engines.
Partnership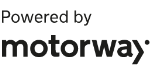 Need to sell your car?
Find your best offer from over 5,000+ dealers. It's that easy.
If you're after something cheap and cheerful, bulk buy some batteries, while if you feel like treating a teenager and want to go down the more expensive route, beginners are best off sticking to nickel-metal-hydride (NiMH) batteries; LiPo setups are faster, but more expensive and require careful handling.
Traxxas makes an excellent range of ready-to-run (RTR) cars. These start at £190, require almost no assembly and can drive at around 25mph. RTR cars come with everything you need to get going and can be repaired fairly easily if you crash badly enough to damage them: spare parts tend to be plentiful, well catalogued and fairly priced. Do budget around £20 for a fast NiMH charger though, as the standard one most RTRs come with will take four hours to renew a fully depleted battery.
Model garage (around £30)
Many children will have a variety of toy cars and a model garage is a great addition to any collection. There are myriad options out there, from robust, plastic examples aimed at younger children, to more complex multi-storey offerings, complete with lifts, lights and sounds. Toymakers like Fisher Price and the Early Learning Centre continue to build great garages, but companies like Bosch have licensed their names to some of the more sophisticated ones aimed at older children.
Classic pedal car (£50 and upwards)
Battery-powered ride-on cars have been popular for some time, but a good old-fashioned pedal car holds timeless appeal. Being kid-powered means there are no electrics to go wrong or batteries to run out, while the energy children expend while pedalling should ensure a good night's sleep, even with all the excitement Christmas brings. There are many types available, from reasonably inexpensive go-kart-inspired examples to smarter, more detailed ones modelled after vintage cars.
Scalextric (£30 and upwards)
Despite being almost 60 years old, Scalextric is still going strong. Modern Scalextric sets come in all shapes and sizes, from relatively inexpensive 1:64 scale Micro Scalextric to larger, more expensive digital setups. These have features like wireless controllers and smartphone apps and can accommodate more than one car in a single slot, allowing for mid-race lane changes.
Big Trak (£30)
Another blast from the past: the Big Trak was a big hit in the late seventies and early eighties and it's been resurrected for the modern age. By using the keypad on its back, you can programme the Big Trak with up to 16 commands, allowing it to go forwards and backwards or turn and fire its 'laser' according to your instructions. The Big Trak is aimed at children aged eight and above, just make sure you've enough 'D' type batteries on hand to get you and the Big Trak through Christmas.
Lego Unimog (£250)
It's hard to overstate just how popular Lego remains today, and its Technic range features far more sophisticated models than many adults will remember with from their childhoods. That's reflected in the prices asked, though, as the Mercedes Unimog costs around £250 – although it's one of the largest, most complex models Lego offers. For that considerable outlay you get a detailed all-terrain vehicle that includes a pneumatically operated, battery-powered articulated crane with a working grabber, as well as a fully functional recovery winch at the front. That's not all, though: the Lego Unimog can also be configured with a snowplough, as well as the flatbed and crane setup. The Unimog tends to sell out quite quickly once it's in stock, but the Lego Mercedes tipper truck is nearly as impressive and a fair bit cheaper if you're after an alternative.
Best new car deals 2023: this week's top car offers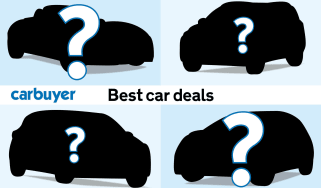 Best new car deals 2023: this week's top car offers
New 2024 Porsche Panamera – new looks, interior, and Turbo E-Hybrid model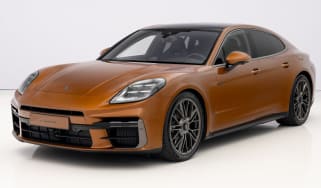 New 2024 Porsche Panamera – new looks, interior, and Turbo E-Hybrid model
New Nissan Juke goes electric – next-generation crossover previewed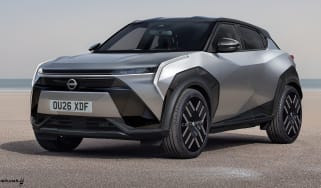 New Nissan Juke goes electric – next-generation crossover previewed