Upgrades available for McLaren Super Series cars
McLaren has released a series of upgrade features for its Super Series models - the 12C, 650S and 675LT.
The McLaren name is going from strength to strength, and its present range – from the McLaren 540C to the McLaren 675LT – continues to thrill enthusiastic, well heeled motorists. However, the British company recognises owners of its older cars are just as important to them as buyers of brand new hypercars.
McLaren Special Operations (MSO) is a team working within the company to develop performance upgrades, and has released a new range of MSO Defined accessories to fit new and used McLaren cars.
Available through McLaren retailers, upgrades are available for any McLaren Super Series model, including every model from the McLaren 12C that marked the company's renaissance in 2011, to today's 675LT flagship and the 650S. Although the main appeal of each upgrade is an updated appearance, in many cases the features bring a weight reduction, potentially improving performance.
McLaren Super Series owners can choose from a carbon fibre rear diffuser that enhances airflow as well as reducing weight, carbon fibre mirror arms and matching mirror casings. There are are weight-saving carbon fibre louvred front fenders - with ventilation slats inspired by historic McLaren race cars - and a bonnet presented in exposed carbon fibre, echoing that seen on the limited edition McLaren 650S Can-Am.
MSO Defined accessories aren't limited to the outside, either. Carbon fibre interior vent bezels and sill covers can bring the high-tech nature of McLaren engineering to the interior of any Super Series car, as can a carbon fibre steering wheel and extended carbon fibre gear shift paddles.
Carl Whipp, McLaren's aftersales boss said: "The growing MSO Defined portfolio gives customers an opportunity to further personalise their cars and significantly expands our wider accessories portfolio. We have experienced significant interest in the MSO Defined range on Super Series cars being ordered new and we are now very pleased to be bringing these features to a wider group of customers as a retrofit choice."
The broad range of MSO Defined accessories is available now, and can be supplied and fitted at McLaren's network of six dealerships.
New electric MG4 hatch to start at £25,995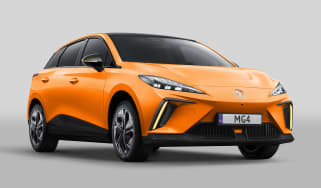 New electric MG4 hatch to start at £25,995
Kia EV4 SUV to take on the Volvo XC40 Recharge
Kia EV4 SUV to take on the Volvo XC40 Recharge
Best new car deals 2022: this week's top car offers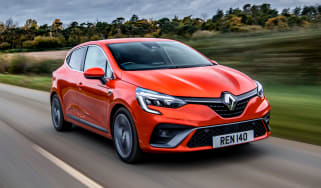 Best new car deals 2022: this week's top car offers