Supersports model sees Bentley Continental GT bow out with a bang
700bhp Continental GT Supersports capable of over 200mph; will be the most powerful car Bentley has ever produced
The Bentley Continental GT is due for imminent replacement, but rather than shuffle off the stage with a whimper, Bentley has decided to end its production on a high.
The Continental GT Supersports will produce 700bhp from its 6.0-litre W12 engine. That's almost 80bhp more than the original, first-generation Continental Supersports and enough to propel the new car from 0-60mph in just 3.4 seconds, then on to a top speed of 209mph. A convertible version will also be offered, and this will be just 0.3 seconds slower from 0-60mph and will be able to reach 205mph. Standard four-wheel drive ensures all that performance should be readily accessible and easy to deploy.
Bentley claims the new Continental GT Supersports will be the world's fastest four-seater, which is an impressive feat given its 2.3-tonne weight. It's also half a second faster from 0-60mph than the current fastest Continental, the Speed, even if its top speed is only 3mph more.
The Continental GT Supersports has all the trappings of a serious performance machine. The carbon-ceramic brakes should ensure its stopping power is as impressive as its speed, while a carbon-fibre front splitter and rear diffuser, together with vast 21-inch forged alloy wheels all add to its visual impact, and also reduce the car's weight.
If that's not extreme enough, customers can choose from a selection of extras. A carbon-fibre spoiler is offered with the coupe, while a polished carbon-fibre bonnet is also available. Specifying the titanium exhaust system, meanwhile, promises extra acoustic impact while reducing weight by a further 5kg.
Inside, aluminium gearshift paddles and a sculpted steering wheel, complete with racing-inspired centre stripe, should leave the driver feeling suitably inspired. Despite its overly racy demeanour, it still has the same upmarket appeal as any other model in Bentley's stable.
Bentley Continental GT Supersports price & on-sale date
Unsurprisingly, you'll need to dig deep if you want one: the Bentley Continental GT Supersports starts at £212,500 for the coupe, rising to £233,800 for the convertible. That's a £50,000 or so premium over the Continental GT Speed. Order books for the Supersports are already open, with first customer deliveries expected in spring,
Nissan Ariya vs Volvo XC40 vs Volkswagen ID.4 - which is best?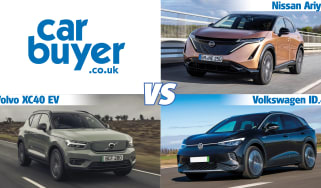 Nissan Ariya vs Volvo XC40 vs Volkswagen ID.4 - which is best?
2023 Hyundai Ioniq 5 N spotted testing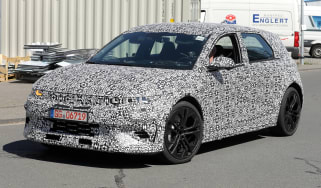 2023 Hyundai Ioniq 5 N spotted testing
Best new car deals 2022: this week's top car offers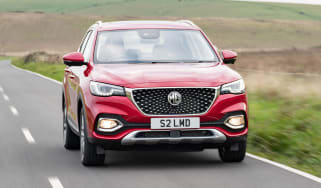 Best new car deals 2022: this week's top car offers