Autonomous cars from Volvo set to focus on the family
Swedish carmaker Volvo is to put families first in developing its future autonomous car range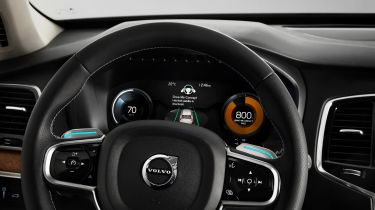 With every manufacturer competing to develop the must-own autonomous cars of the future, a huge amount of research is being undertaken. Volvo, though, has announced a human approach to determining people's needs from an automated car.
At the 2017 Detroit Motor Show, Volvo outlined its plans for autonomous vehicle research – to focus on how a typical real-life Swedish family uses its car. To demonstrate that this isn't simply a theoretical exercise, the Hain family from Gothenburg were introduced to the motoring press.
As the first real family chosen to participate in Drive Me, Volvo's autonomous drive research programme, the Hains will record data by using real cars in real traffic. Uniquely, the data recorded will include how the car's occupants act and entertain themselves when the car is travelling in autonomous mode.
Volvo autonomous cars
Volvo president and CEO Håkan Samuelsson is proud of his company's approach to autonomous car development. "Our main focus has always been on people and making their lives easier," he said. "Technology should improve the consumer experience, making mobility safer, sustainable and more convenient."
Volvo is acting on the basis that other carmakers are developing their technology before accurately assessing user needs. On rolling out its Drive Me project, real drivers, academic specialists and well known personalities will work together. Their findings and ideas will contribute towards a better understanding of how autonomous cars will be used in the real world.
When the Drive Me project is in full swing, it'll see up to 100 autonomous cars on the roads around Gothenburg where Volvo is based. All of these cars will be in use by real people and the project is set to be extended to other cities soon after.
Volvo has already released concept cars that hint towards how an autonomous model might look and has collaborated with ride-hailing company Uber in its technology development. Having announced plans for a range of electric cars, the company intends to have its first fully autonomous car on sale by 2021.