Mobile phones could be blocked in cars
Government ministers meeting with technology firms to solve growing safety issue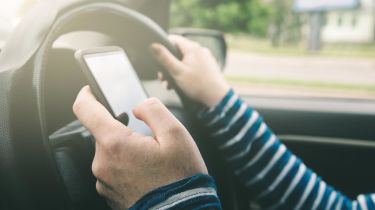 The Government is investigating whether cars could be fitted with mobile phone blocking systems in a bid to improve safety and cut road deaths. The news follows an announcement last year that anyone caught using a phone behind the wheel from 31 March will face an automatic six-point endorsement and a £200 fine.
The Times has reported transport minister Andrew Jones wants meetings with carmakers and mobile companies to see how practical fitting a 'drive safe' mode to phones would be. It's envisaged the setting would prevent any alert – including calls and text messages – from sounding or vibrating when a car is in motion.
Road-safety campaigners have been concerned about the high number of motorists using mobile phones when driving for some time: last September, the RAC ran a survey that found 31% of drivers used their phones when on the move, with 19% texting or using social media. These figures represent a significant increase on a similar 2014 survey. Prosecutions for using a phone behind the wheel have fallen sharply, though. In 2015, 17,500 people were taken to court for the offence, around half the number of cases brought five years previously.
Nonetheless, mobiles and cars continue to make awkward bedfellows. While technology companies and car manufacturers are getting better and better at integrating them – as evidenced by Apple CarPlay and Android Auto – Prime Minister Theresa May has previously gone on record saying "Just as we have made it socially unacceptable to drink and drive, so we need to do the same with using a mobile phone while driving".
The Government is also proposing to increase the maximum sentence for causing death by dangerous driving from 14 years to life imprisonment. This is a charge that can be applied to drivers who kill when using their phone.
Best car tyres to buy 2021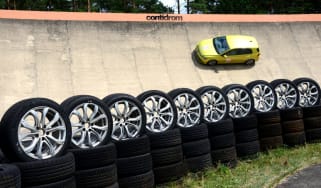 Best car tyres to buy 2021
Hybrid vs plug-in hybrid vs electric cars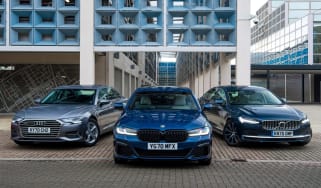 Hybrid vs plug-in hybrid vs electric cars
All-new 2022 Kia Sportage: UK prices and specs revealed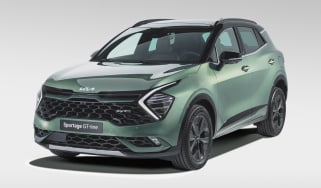 All-new 2022 Kia Sportage: UK prices and specs revealed