New car 'discount war' leading to huge savings
Savings of 20% are possible on many new cars from leading brands, including Mercedes and Nissan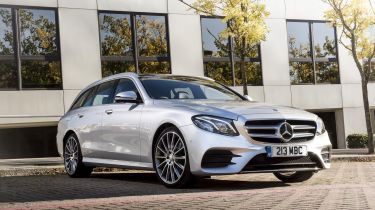 New car buyers are benefitting from a 'discount war' as car manufacturers are slashing prices to combat a predicted slowdown in sales, according to BuyaCar.co.uk.
The online car retailer said there are savings of more than £5,000 off the price of recently launched new cars, including models from upmarket brands such as Mercedes, Jaguar, Volvo and Lexus.
The news from Carbuyer's sister website comes as motor-industry chiefs predict new car sales could fall by between 5 and 6% in 2017, due to higher list prices caused by a weakening pound. Annual tax bills for all but electric cars will increase in April due to changes in the way road tax is administered and this could also play a part.
This means carmakers are heavily discounting models to shift stock in an attempt to head off the first annual reduction in new-car registrations since 2011.
Although deals on new cars are common, it's rarer for just-launched models to be discounted. BuyaCar.co.uk cites a 15% reduction in the price of the Audi A5 Sportback, Mercedes E-Class Estate E200d and Peugeot 3008 – all cars that have launched within the last four months.
BuyaCar.co.uk's managing director Austin Collins said: "Car manufacturers are geared up for a battle over customers and that's why we've been finding discounts on a scale that we haven't seen before.
"You're often hard-pushed to get even a few hundred pounds off the very latest models on the market, but we're offering some brand-new Mercedes – built precisely to the buyer's specification – for £7,000 off the list price."
One version of the Mercedes E-Class Estate, the E200d AMG Line Premium, is listed for £35,063 – a 17% saving of £7,247. The Audi A5 Sportback SE is priced at £27,624, which is a saving £5,376.
The trend applies to cheaper cars, too. The all-new Nissan Micra and Renault Megane Sport Tourer, which both went on sale in December, are available with 20 and 15% off respectively. The Peugeot 3008 SUV, Carbuyer's Car of the Year 2017 and Best SUV winner, can be bought for 20% less than its official list price.
Best new car deals 2022: this week's top car offers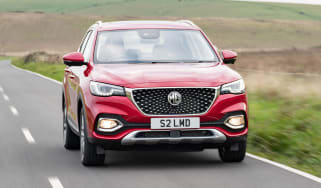 Best new car deals 2022: this week's top car offers
Nissan Ariya vs Volvo XC40 vs Volkswagen ID.4 - which is best?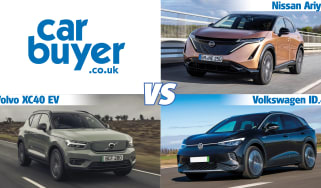 Nissan Ariya vs Volvo XC40 vs Volkswagen ID.4 - which is best?
2023 Hyundai Ioniq 5 N spotted testing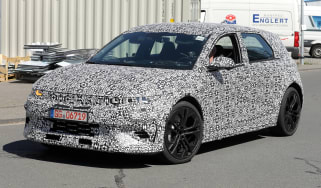 2023 Hyundai Ioniq 5 N spotted testing