The BMW M760Li xDrive is a four-door supercar
A vast V12 engine and a six-figure asking price put the flagship 7 Series in elevated company
If you were to describe some of the more striking elements of the new BMW 7 Series flagship, it'd be fair to assume you were talking about a two-door supercar coupe like the Audi R8.
Read about the M760Li's part-carbon-fibre construction, 6.6-litre twin-turbocharged V12 engine, 0-62mph time of just 3.7 seconds and 189mph top speed – together with its starting price of £132,310 and fuel consumption of just 22mpg – and you might reasonably expect photographs of a Ferrari or Lamborghini to follow.
What you actually have is a five-metre-long four-door luxury saloon with nearly a metre of rear legroom and a 515-litre boot.
That's a heady and slightly unusual combination of facts and figures, becoming all the more so when you learn the 601bhp M760Li xDrive is the fastest production car BMW offers. The more ostensibly sporty BMW M4 and M6 all accelerate with less rapidity than the M760Li, while neither would be able to keep up with it being driven at full tilt.
Putting all that power down on the road is a sophisticated version of BMW's xDrive four-wheel-drive system, which is complemented by four-wheel steering to give the car greater tenacity when cornering.
Supplementing the car's mechanical sophistication are some fairly sporty (for a luxury saloon) aesthetic elements. Vast 20-inch alloy wheels, blue brake callipers, enlarged air intakes and quad exhaust pipes with an 'active' flap to improve the engine's sound all feature, while those after a little performance garnish can specify a small bootlid spoiler.
If that all sounds a little ostentatious, BMW also offers, at no extra cost, an 'Excellence' version. This eschews the standard car's aerodynamic package, swaps the 'M' alloys for subtler wheels and tones down the exhaust system. The 760iL V12 Excellence's speedometer also only goes to 160mph, as opposed to the 200mph readout available with the full-fat version.
We drove the M760iL xDrive recently and you can read our thoughts by clicking here for our full review of the 7 Series.
New electric MG4 hatch to start at £25,995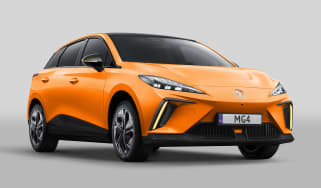 New electric MG4 hatch to start at £25,995
Kia EV4 SUV to take on the Volvo XC40 Recharge
Kia EV4 SUV to take on the Volvo XC40 Recharge
Best new car deals 2022: this week's top car offers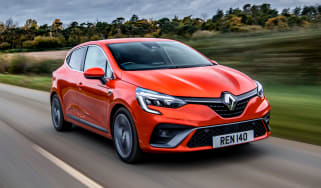 Best new car deals 2022: this week's top car offers