New Audi RS3 Sportback: prices, specs and release date
RS3 Sportback hot hatch is priced from £44,300, produces 395bhp and goes from 0-62mph in just 4.1 seconds
Prices for the powerful Audi RS3 Sportback hatchback have been announced and the car is now available to order.
The five-door hot hatchback features a 395bhp 2.5-litre turbocharged five-cylinder engine, which is also fitted to the RS3 Saloon. While the Sportback five-door hatchback costs £44,300, you'll need to budget an extra £950 if you want the RS3 Saloon.
There's no performance difference between the two cars, with the saloon and hatchback both taking just 4.1 seconds to go from 0-62mph. Both are limited to 155mph but this can be raised to 174mph as part of a £1,600 option pack.
The delimited top speed makes the RS3 Sportback the fastest hot hatch currently available, beating the Ford Focus RS (165mph) and the Honda Civic Type R (169mph). Given such speeds are rarely reached by hot hatch owners, even on track, that 174mph headline speed could be seen as nothing more than a challenge to Mercedes, whose A-Class AMG A45 manages 168mph.
For perspective, the Ferrari 360 from the turn of the millennium had a higher top speed than the RS3, but only by 9mph.
While performance cars are as much about acceleration as they are top speed, the RS3 Sportback and Saloon are faster from 0-62mph than all of the cars mentioned above, including the Ferrari.
The RS3's time of 4.1 seconds is made possible by its seven-speed dual-clutch automatic gearbox and quattro four-wheel drive systems, both of which help the engine put its prodigious power down as efficiently as possible. Economy officially stands at 34mpg for both cars, while a list price of over £40,000 means road tax will be £450 a year for years two to six of ownership.
LED headlights come as standard, as do Napa leather sports seats, a muscular RS bodykit and a black honeycomb radiator grille. Audi's digital Virtual Cockpit is also included in the RS3's price, and comes in a special RS format.
The facelifted RS3 Sportback is 33bhp more powerful than the car it replaces, and joins Audi's burgeoning RS stable. In addition to the two RS3 models, this currently houses the TT RS coupe and convertible Roadster, the RS6 Avant estate and the RS7 Sportback executive hatchback.
Audi RS3 Sportback price & on sale date
The Audi RS3 Sportback starts at £44,300. Order books are open now and first deliveries are expected in September.
Top 10 best cheap-to-run cars 2022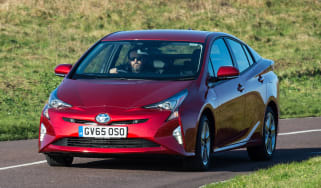 Top 10 best cheap-to-run cars 2022
UK road tax 2022: VED tax rates and bands explained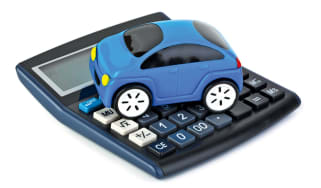 UK road tax 2022: VED tax rates and bands explained
Best new car deals 2022: this week's top car offers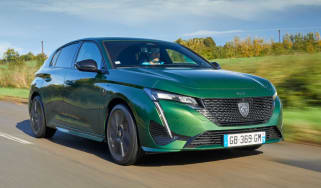 Best new car deals 2022: this week's top car offers