Autonomous cars to require specialist insurance
Normal cover active when the driver is in control; secondary policy enacted as soon as the car takes over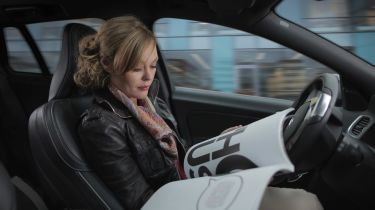 The Government is to announce drivers of autonomous cars will have to take out specialist 'dual cover' insurance policies, according to information obtained by the Telegraph.
Under the proposals, when the car is being driven conventionally, its driver be covered by standard insurance. As soon as the car's autonomous systems take control, however, a secondary policy will come into force.
If a collision occurs when the car is in control, insurance companies will pursue claims against the "party responsible"; this could, ultimately, be the car's manufacturer. Any incident that happens when a person is driving the car will be dealt with in the same way collisions are presently handled. Determining whether the driver or car was in control when a crash occurred should be a simple enough matter thanks to modern data-logging systems.
Transport Secretary Chris Grayling told the Telegraph that autonomous cars have the potential to make our roads "even safer", but the government has a responsibility to "ensure the public is protected in the event of an incident". The dual cover solution would mean that were a car to crash when in autonomous mode, victims would receive compensation quickly, without the need for complex legal procedures.
The Association of British Insurers (ABI) welcomed the plans: Ben Howarth, a senior policy advisor at the ABI, claims the industry wants "to keep insurance as straightforward as possible, which is why insurers proposed the simple approach which the Government is now taking forward".
The ABI has previously stated it's "actively looking to support progress and innovation" where self-driving cars are concerned, but drivers "should continue to buy a single motor insurance policy to cover both manual and automated driving".
Assuming the plans for dual cover insurance go ahead, it'd be unlikely owners of autonomous cars would require two separate policies – but they'd almost certainly need to seek out specialist coverage that made provision for manual and automated driving modes.
The big question, as always, is how much all this will cost consumers. Research indicates over 90% of crashes are down to driver error, so autonomous cars should be cheaper to insure in theory. But the reliability and consistency of autonomous cars is still something of an unknown quantity, and the insurance industry is not averse to raising its prices despite enjoying significant profits.
Nissan Ariya vs Volvo XC40 vs Volkswagen ID.4 - which is best?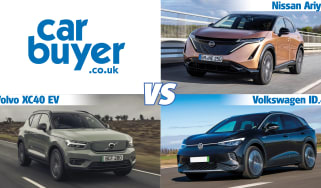 Nissan Ariya vs Volvo XC40 vs Volkswagen ID.4 - which is best?
Best new car deals 2022: this week's top car offers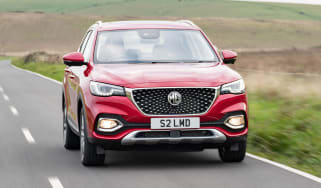 Best new car deals 2022: this week's top car offers
Top 10 best electric family cars 2022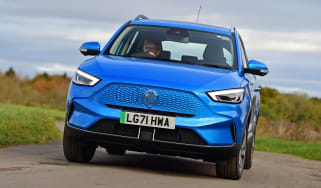 Top 10 best electric family cars 2022