New Ferrari 812 Superfast lives up to its name
F12 replacement has a 789bhp 6.5-litre V12 engine, reaches 62mph in 2.9 seconds and has a top speed in excess of 211mph
The new Ferrari 812 Superfast has been named, announced and revealed ahead of its Geneva Motor Show debut in a couple of weeks.
As the company's new flagship model, the 812 Superfast does without the turbochargers found in lesser Ferrari models, deriving its power from a new and naturally aspirated 6.5-litre V12 engine.
This produces 789bhp, which equates to 800cv – the unit Ferrari has chosen to express the 812 Superfast's power output in. Couple that 800 figure with the engine's 12 cylinders and the supercar's name is explained.
Ferrari 812 Superfast: performance figures
As the newest and most powerful car in Ferrari's range, it's only reasonable to expect a 200mph-plus top speed from the new 812 Superfast and, in fact, the 812 Superfast can go over 211mph. We're not sure by exactly how much, as Ferrari enigmatically lists its top speed as being ">340km/h".
One thing that is confirmed is the 0-62mph time of 2.9 seconds, which puts the 812 Superfast in the rare class of cars that can crack that particular yardstick in under three seconds. With 718Nm – which equates to 530ft/lb – of torque (turning force) on tap, acceleration should be intense throughout the rev range.
Speaking of which, both those figures arrive high up in the rev range, with maximum torque being accessible at 7,000rpm and all 789bhp coming on stream at a staggering 8,500rpm. While a racetrack may be necessary to adequately sample that performance, the engine's high-revving nature is likely to be a key draw for well-heeled Ferrari enthusiasts. Official fuel consumption is still "under homologation".
Technology
One of the most impressive things about Ferrari's cars is the manner in which they blend the analogue with the digital: the F812 Superfast's V12 engine is likely to emit beautiful sounds and will probably be described as 'soulful', 'heartrending' and 'captivating' once road testers and customers get their hands on it. Ferrari itself describes the 812 Superfast as having "acoustic clout", thanks partly to the engine's air-intake technology, which is "conceptually derived" from the company's Formula One cars.
Behind that analogue character, however, lie state-of-the-art electronics, with endless lines of computer code, and countless zeroes and ones. One of these systems is Ferrari's 'virtual short wheelbase 2.0', which is the company's way of saying the car has four-wheel steering for greater cornering ability.
Another is the new HMI, or human machine interface. This comprises the various digital dashboard dials, infotainment controls and drive mode selector 'manettino' switch, all of which have been designed to create a symbiotic relationship between the 812 Superfast and its driver. Full LED headlights and active air vents, as well as navigation and media controls in front of the passenger seat also feature.
One – potentially less welcome – development is Ferrari's first ever electronic power steering system. Carmakers have been forced to move from hydraulic to electronic power steering in order to improve their cars' emissions and fuel consumption and this has not always been met with praise; it'll be interesting to see if Ferrari is better able to maintain steering feel with this setup than some manufacturers have been.
Design
The 812 Superfast is technically known as a berlinetta, Italian for 'little saloon' – although the name has come to mean coupe in modern parlance. Taxonomy aside, the 812 Superfast's fastback shape is similar to the F12 that preceded it, though it's a more sculpted and slightly sharper looking car – particularly in profile – and the F12's grid-like radiator grille has made way for a more overtly sporty mesh affair. Ferrari says the 812 Superfast's design calls to mind the 365GTB4 Daytona (below) and the new car has been styled to bring muscularity, aggression and power to the fore.
Price & on-sale date
You'll have to wait for both of these pieces of information unfortunately, but we'll bring you more news when the 812 Superfast makes its public debut at March's Geneva Motor Show. For reference, the outgoing Ferrari F12 starts at around £240,000.
Best new car deals 2022: this week's top car offers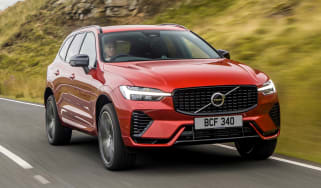 Best new car deals 2022: this week's top car offers
Engine management light: top 5 causes of amber engine warning light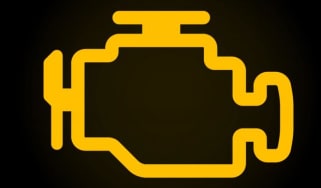 Engine management light: top 5 causes of amber engine warning light
Top 10 cheapest electric cars 2022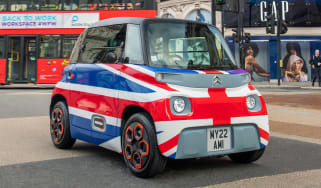 Top 10 cheapest electric cars 2022