London T-Charge: everything you need to know
Drivers of older cars must now pay an extra £10 'Toxicity Charge' to enter London's Congestion Charge zone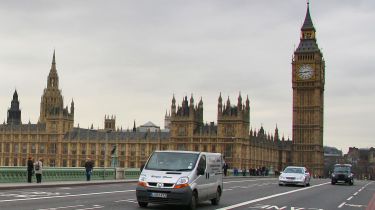 The London T-Charge has now come into force. If your car meets the criteria for it, you now have to pay an extra £10 on top of the £11.50 Congestion Charge if you want to drive in parts of central London. That brings the total daily cost of driving an older car into certain parts of the nation's capital to £21.50.
The T-Charge, Toxicity Charge or the Emissions Surcharge as it's officially known has been introduced to tackle London's pollution problem, which saw the annual limit for nitrogen-dioxide levels breached within the first five days of 2017.
In the run up to the launch of the T-Charge, the capital's mayor, Sadiq Khan, said it's "staggering that we live in a city where the air is so toxic that many of our children are growing up with lung problems… I will continue to do everything in my power to help protect the health of Londoners and clean our filthy air".
What cars have to pay the T-Charge?
The T-Charge applies to all cars - petrol, diesel and hybrid – built to pre-Euro 4 emissions standards. This means if your car was built before 2006, you'll probably have to pay.
We should point out, however, that some cars made prior to 2006 meet Euro 4 standards, so it's a good idea to use Transport for London's (TfL) online checker tool to see whether your car is exempt or not. You can also look on your car's V5C 'logbook', as the emission standard it meets may be listed there, too.
What areas are covered by the London T-Charge?
The T-Charge applies to the same areas of central London covered by the Congestion Charge zone. This means if you're driving (roughly) in areas between Pentonville and Vauxhall running north to south, or between Whitechapel and Marylebone running East to West and your car falls under the T-Charge criteria, you'll have to pay £21.50.
When does the T-Charge apply?
The London T-Charge applies during the same hours as the Congestion Charge, so if your car is covered by it and you drive into the zone between 7am and 6pm Monday through Friday, you'll have to pay. There's no charge on weekends, bank holidays and the period between Christmas Day and New Year's Day inclusive.
How do I pay the T-Charge?
You can pay the London Toxicity Charge using similar methods available for Congestion Charge payment, through the Transport For London website, where you'll find a specific T-Charge online payment page.
Those who already use TfL's Autopay system for the Congestion Charge and drive a pre-Euro 4 car will be automatically charged.
Failure to pay the T-Charge will result in a £130 fine, though this will be reduced to £65 if paid within 14 days. Note the fine for the Congestion Charge is the same, but if you neglect to pay both this and the T-Charge a single fine of £130 (or £65 if you pay early) applies - you won't be penalised twice.
Do hybrid cars have to pay the T-Charge?
Yes. While the majority of hybrid cars currently on the roads were built after 2006 and meet Euro 4 (or later) emissions criteria, owners of early examples of the Toyota Prius, Honda Civic Hybrid and Lexus RX hybrid will have to pay.
New electric MG4 hatch to start at £25,995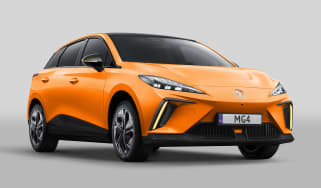 New electric MG4 hatch to start at £25,995
Kia EV4 SUV to take on the Volvo XC40 Recharge
Kia EV4 SUV to take on the Volvo XC40 Recharge
Best new car deals 2022: this week's top car offers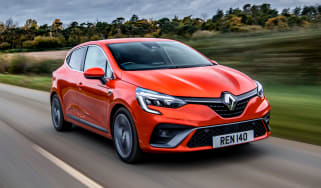 Best new car deals 2022: this week's top car offers