BMW i8 Roadster production underway
Hybrid sports car available to order now ahead of summer arrival
BMW has started production of its new i8 Roadster, the convertible version of the updated i8 hybrid sports car unveiled at the end of 2017.
The i8 Roadster is available to order now with a price of £124,735, while the updated i8 Coupe starts at £112,735. Both are expected to arrive in showrooms this summer.
BMW i8 Roadster design
The BMW i8 Roadster features a fully electric fabric roof, which takes just 15 seconds to fold or open at speeds up to 30mph; when the roof is stowed, the car's rear window raises slightly to reduce air turbulence in the cabin, while the roof and its mechanism are designed to allow for some storage space behind the front seats.
Bespoke 20-inch alloys feature, which weigh in 1kg lighter per corner than those on the last i8. Otherwise, the car's design will be familiar to current owners of the coupe – much of the changes to the Roadster are to its complex aluminium construction, to compensate for the loss of a rigid roof. The i8's trademark 'gullwing' doors feature on the Roadster as well as returning on the updated i8 coupe.
Engines and performance
Both Coupe and Roadster get a power boost over the current i8. The lithium-ion batteries have received a cell capacity boost that means the electric motor now produces 141bhp, which contributes to a total of 369bhp when the 1.5-litre three-cylinder petrol engine is taken into account. Multiple driving modes allow either i8 to be set up for outright performance or all-electric cruising, or a balance between the two to suit your mood.
The i8 Roadster manages 0-62mph in 4.6 seconds and the Coupe does it in 4.4 seconds, while both cars have a top speed of 155mph. In all-electric mode, both models can be driven at speeds up to 75mph.
Economy and CO2 emissions
The Roadster and Coupe have all-electric ranges of 33 and 34 miles respectively – an improvement over the outgoing model's 22. This helps to contribute to a claimed average economy figure of 149.8mpg for the Coupe and 134.5mpg for the Roadster, although it's likely to be difficult to achieve this in real-world driving.
CO2 emissions sit at 42 and 46g/km for the Coupe and Roadster respectively, meaning London Congestion Charge exemption, low first-year tax bills and low BiK rates are more or less guaranteed.
Both i8 models will be supplied with 'mode 2' cables that allow a full charge to be achieved in under 4.5 hours from the mains, while 'mode 3' cables for connecting to public charging points are also included. The optional BMW i Wallbox can be installed at home for a charging time of under three hours.
Specification and options
BMW has added non-dazzling laser headlights to the i8's specification that boast an impressive high-beam range of 600 metres – double that of the current car's. Both Roadster and Coupe receive significant connectivity updates, too, including support for BMW Connected Services, which includes smartphone integration and intelligent route planning, plus real-time traffic and parking information updates. Active safety systems also feature, including autonomous emergency braking (AEB) and an array of collision-warning systems. BMW's Display Key also features as standard.
Engine management light: top 5 causes of amber engine warning light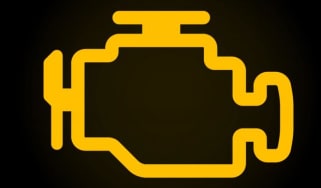 Engine management light: top 5 causes of amber engine warning light
Top 10 cheapest electric cars 2022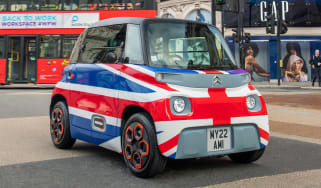 Top 10 cheapest electric cars 2022
Top 10 best electric SUVs 2022
Top 10 best electric SUVs 2022