MINI Countryman SUV gets plug-in hybrid power
Four-wheel-drive Cooper S E Countryman does 0-62mph in just 6.8 seconds, but officially returns 134.5mpg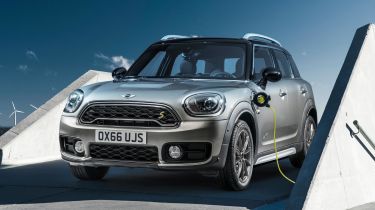 The latest MINI Countryman SUV is now available as a plug-in hybrid. It's MINI's first-ever hybrid and can drive for 25 miles at up to 78mph on battery power alone. A full recharge will take three hours and 15 minutes from a domestic socket, or two hours and 15 minutes when using a 'wallbox' charger or a public charging station.
The Cooper S E model has a turbocharged three-cylinder 1.5-litre petrol engine powering the front wheels through a six-speed automatic gearbox, with an electric motor powering the rears. Total power is rated at 222bhp and 88bhp of that is provided by the electric motor.
The Cooper S E Countryman offers three different driving modes. In default Auto E-Drive, it'll juggle between petrol and battery power, prioritising performance or economy depending on how you're driving. Switch to Save Battery mode and the engine takes over, maintaining the battery's charge at 90% so you can make best use of all-electric power when the situation calls for it.
Selecting Max E-Drive mode will see the batteries take over exclusively (assuming they've enough juice), although if you need some more poke, a shove of the accelerator will bring the petrol engine back into play.
That combination of petrol and battery power produces some pretty impressive numbers: the MINI Cooper S E Countryman ALL4 (to give it its full name) takes just 6.8 seconds to go from 0-62mph, yet officially returns 134.5mpg.
Our experience with other hybrid cars tells us that figure might be hard to match in the real world, but if you're a company-car driver, the S E Countryman's low CO2 emissions of 49g/km mean you'll be liable for a rock-bottom Benefit-in-Kind rate of just 7%.
That's the same rate fully electric cars attract, but the S E Countryman's petrol engine means you can enjoy minimal tax obligations without worrying about being left stranded when the batteries run out.
Unfortunately, though, the S E Countryman won't be available until late June, which means it'll fall under the new road-tax regime; under this system, the hybrid MINI has the same flat £140-a-year rate as most other cars.
The S E Countryman is also expensive to buy: at just over £31,500, it's only a whisker cheaper than the performance-orientated, range-topping Countryman JCW. And while it comes with sat nav, 17-inch alloys, cruise control and Bluetooth as standard, adding thousands of pounds to the S E Countryman's list price will be relatively easy thanks to the enormous scope for personalisation MINI offers.
Still, the MINI PHEV (plug-in hybrid electric vehicle) is eligible for the Government's electric-car grant, which means you can essentially knock £2,500 off its £31,585 starting price when it goes on sale on 24 June.
New electric MG4 hatch to start at £25,995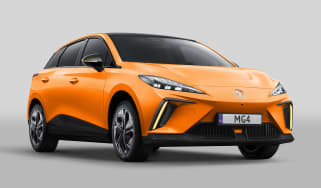 New electric MG4 hatch to start at £25,995
Kia EV4 SUV to take on the Volvo XC40 Recharge
Kia EV4 SUV to take on the Volvo XC40 Recharge
Best new car deals 2022: this week's top car offers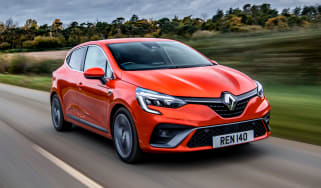 Best new car deals 2022: this week's top car offers