Spring Budget 2017: Motor industry urges Chancellor to promote clean cars
Institute of the Motor Industry suggests a scrappage scheme for older cars and incentives for drivers to switch from diesel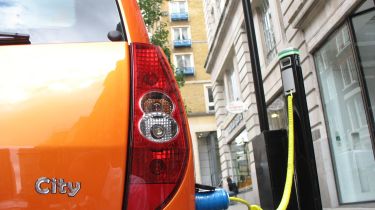 A leading motor industry body has urged the Chancellor of the Exchequer, Phillip Hammond, to go easy on drivers in the Budget, due Wednesday 8 March.
Steve Nash, CEO of the Institute of the Motor Industry (IMI), has put forward a number of suggestions to the Chancellor, which he says will "encourage motorists to adopt new technologies", rather than "beat them up" with punitive charges and tax rises.
The IMI's "wishlist" comprises four key ideas for Hammond to consider:
Drivers of older, more polluting cars should be incentivised to trade in their cars for a new model with a scrappage scheme. Such a scheme would be aimed at cars built prior to Euro 5 emission regulations, which came into force around 2009. The Mayor of London, Sadiq Khan, recently announced drivers of older cars would be forced to pay an extra £10 to enter the capital's Congestion Charge zone, although unlike the IMI's proposal, the London T-Charge is aimed at pre-Euro 4 cars, most of which were built before 2006.
Secondly, the Chancellor should guarantee the government's subsidies for electric vehicles (EVs) until 2020. The EV subsidy scheme currently gives buyers £4,500 towards the cost of a new car if it emits under 50g/km of CO2 and has a battery range of at least 70 miles, and £2,500 off cars that can travel between 10 and 69 miles in EV mode and meet the same CO2 limit. The EV subsidy scheme has been enormously successful, but it's not known for how much longer it will last.
The IMI also suggests drivers of diesel cars should be incentivised into electric or petrol-electric hybrid vehicles by further subsidies, and says up to £30 million should be set aside to educate dealers and retailers about the advantages offered by electric cars.
New electric MG4 hatch to start at £25,995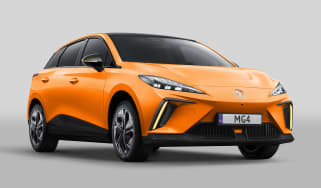 New electric MG4 hatch to start at £25,995
Kia EV4 SUV to take on the Volvo XC40 Recharge
Kia EV4 SUV to take on the Volvo XC40 Recharge
Best new car deals 2022: this week's top car offers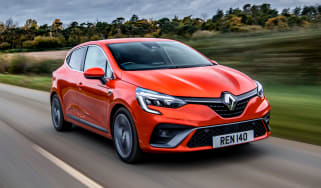 Best new car deals 2022: this week's top car offers