Featherweight Lotus Elise Sprint launches 2017 Elise range
Some SUVs weigh three times as much as the Elise Sprint, which features carbon-fibre seats, lighter wheels, brakes and bodywork
Colin Chapman, the founder of Lotus Cars, famously said "adding power makes you faster on the straights; subtracting weight makes you faster everywhere", and Lotus continues to adhere to this maxim.
The design team behind the new Lotus Elise Sprint has shaved 41kg from the standard Elise thanks to the fitment of a lighter battery, carbon-fibre seats, a carbon engine cover, re-engineered brakes and forged alloy wheels. That brings the Sprint's total dry weight (calculated without petrol, oil and other fluids) down to just 798kg; to put that figure into perspective, a Ford Focus weighs roughly 1,300kg.
Black wheels and silver side decals mark the Sprint out from other Elises and it comes with a 134bhp 1.6-litre petrol engine. Customers after more speed on the straights can upgrade to the Sprint 220, which features a 217bhp turbocharged 1.8-litre engine. Going from 0-62mph takes 5.9 seconds in the standard car and 4.1 seconds in the Sprint 220.
Lotus is using the Sprint to launch a raft of upgrades across the Elise range. These comprise new front and rear bumpers, fresh rear lights and "significant" interior upgrades – chief among which are an open-gated manual gearbox, a new centre console, fresh graphics for the instruments and a new stereo, with improved connectivity credentials. Under the skin, lighter parts have led to a 10kg weight loss across the Elise range, while aerodynamics have also improved. An updated version of the range-topping 243bhp Elise Cup 250 will arrive in May.
The Sprint's reduced weight costs, though: the standard 2017 Elise is priced from £32,300, with the Elise Sprint coming in at £37,300. Sometimes less really is more.
Nissan Ariya vs Volvo XC40 vs Volkswagen ID.4 - which is best?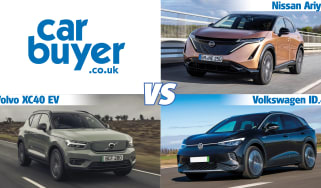 Nissan Ariya vs Volvo XC40 vs Volkswagen ID.4 - which is best?
Best new car deals 2022: this week's top car offers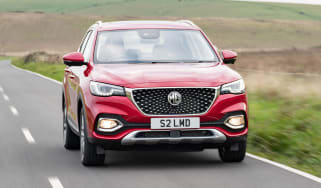 Best new car deals 2022: this week's top car offers
Top 10 best electric family cars 2022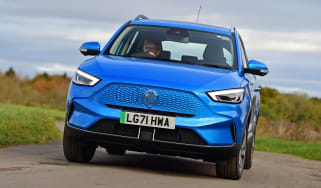 Top 10 best electric family cars 2022