Lotus Elise roadster review (2010-2021)
"With incredible handling and thrilling performance, the Lotus Elise is one of the most successful and popular British sports cars of its generation"
Pros
Agile and sporty to drive
Surprisingly economical
Great image
Cons
Only two seats
Spartan interior
Very limited practicality
The Lotus Elise has been thrilling enthusiastic drivers since the Mk1 went on sale in 1996. A second generation was introduced when more demanding European safety legislation was imposed, and this model still forms the basis of the latest car. A major refresh in 2010 was so comprehensive that the current Elise is referred to as the Series Three.
The Elise is the manufacturer's best-selling and most recognisable current model. Loved for sunny Sunday cruises and hardcore trackdays alike, the Elise continues to provide a visceral driving experience that few road cars can equal. It's one of the most successful British sports cars ever made.
Lotus has done an excellent job of keeping the Elise up to date and a round of improvements for 2017 – including new rear lights, an open-gate gear selector and a weight reduction of 10kg on all models – culminates in a super-light Elise Sprint model. It's distinguished by special stripes, badges and black details and sits between the existing Elise Sport and 250 Cup versions.
The Sprint replaces certain metal and fibreglass components with carbon-fibre, adds lightweight racing wheels and a polycarbonate rear screen in place of glass. Weight is reduced by 26kg – although this sounds trivial, it means an overall total of just 798kg. Even with the standard 134bhp engine – no more powerful than a 1.0-litre Ford Fiesta – the Sprint manages 0-62mph in just 5.9 seconds.
The 'standard' Sport model isn't too far behind, though, and is considerably less expensive – not that any Elise comes cheap. Still, every aspect of the engineering of the Elise bears witness to Lotus's attention to detail. Cars are largely hand-built and are beautifully finished. The innovative bonded aluminium frame from which the Elise derives its enormous strength has been much imitated over the years but Lotus got it right first time. Materials are chosen for their lightness and strength, and mechanical components are chosen for their performance.
This is as true of the engine as any other part of the car, where Lotus employs a reliable Toyota-sourced 1.8-litre petrol engine. In the entry-level model it produces 134bhp – not an enormous figure but enough for plenty of fun in a car as light and responsive as the Elise. If you want more, though, stepping up to the Sport 220 model adds a supercharger to the mix, and puts 217bhp at your disposal, while track-day fanatics can choose the Cup 250 with no less than 243bhp. That's enough for the Elise to embarrass plenty of supercars if driven precisely on a circuit.
An unexpected bonus of all this power allied to such low weight is that the Elise is a remarkably economical car. Weighing substantially less than a Mazda MX-5, fuel economy can exceed 45mpg if you aren't exploiting the car's full potential.
MPG, running costs & CO2
The Elise will return 40mpg and is surprisingly affordable to run
The biggest obstacle to Elise ownership is its high purchase price. However, if you're looking for a sports car that won't break the bank to run on a daily basis, the Lotus Elise could be right up your street.
Partnership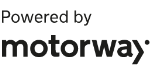 Need to sell your car?
Find your best offer from over 5,000+ dealers. It's that easy.
The remarkably low weight of the entry-level Elise Sport means its 1.8-litre engine doesn't have to work hard, the result being an average fuel consumption of 44.8mpg. CO2 emissions are also low for a car with such performance potential – 149 grams per kilometer mean a tax bill of £145.
Even the more extreme Cup 250 model can return 37.7mpg, though its current yearly road tax rate is £300. It's worth noting, too, that cars exceeding a £40,000 purchase price will attract an additional £310 road tax surcharge if first registered after April 2017. Including the Cup 250's annual CO2-linked road tax charge, which will be £140 after April 2017, you'll be looking at a yearly road tax total of £450. Buying an Elise Cup 250 before then is the only way to avoid this.
All Lotus Elise models come with a two-year manufacturer warranty, and this can be extended by any Lotus dealer at extra cost. Maintenance and servicing is generally simple, but most owners tend to drive the car hard fairly regularly, so expect frequent replacement of tyres and brakes if this is likely to be you too. The clutch is likely to wear quicker than in a less performance-orientated car too.
Engines, drive & performance
Few cars can match the Elise for character and fun
The list of cars that can equal the Elise when it comes to sheer driving pleasure is a short one. Its lightweight body and compact dimensions make it naturally agile and nimble, while its optimised chassis design, mid-engined layout and quick-acting suspension make it incredibly responsive on a twisty road.
The most pleasing aspect of the car is the way the driver becomes the focus of all the action. The driving position is set up to ensure that most drivers fit the contoured, supportive seat and well-positioned pedals perfectly, though taller or wider folk may want to check for comfort before taking the plunge. On the road, the steering is almost go-kart like in its directness – you can feel every ounce of grip through the wheel, enabling a quick reaction if you manage to exceed the car's impressive roadholding limits.
Even the entry-level Sport provides this experience, with the feeling of speed emphasised further thanks to the Elise's low driving position, which puts your eyes at the level of the tail-lights of most other cars. Because the suspension is well-judged relative to the light weight of the car, it manages to deliver a relatively smooth ride, too. The only thing that detracts from the Elise's capabilities as a long-distance traveller is the amount of noise from the engine and tyres.
As you progress through the Elise range the amount of adrenaline on tap is increased at the same rate as the asking price. Absolute performance junkies will find the exhilirating Elise Cup 250 impossible to resist. It takes something specialised and expensive to beat the thrill that a Cup 250 can offer.
The Cup 250 has a massive adjustable rear wing as well as other aero tweaks – a front splitter, rear diffuser and side skirts - that combine for a total of 140kg of extra downforce at 140mph. These are supercar-esque statistics, but you'll need a race track like Imola or Estoril to really exploit the Cup 250's full potential.
This doesn't mean it's pointless at lower speeds, though – the sensation builds slowly as you reach higher speeds and the car gradually hunkers further down to offer grip that you're never likely to fully need. The car always feels poised and ready, giving the impression that no corner is too challenging. The sensation of endless grip is reassuring, particularly when you have 243bhp on hand and only 931kg to carry.
You have to put in plenty of effort to get the most out of any Elise, though. The engines are free revving but full power isn't produced until you reach high revs, by which time you're moving at serious speed. While you'll occasionally see glimpses of the car's brilliance at low speeds, it takes the open road or, better still, a race track to come close to its full potential.
Interior & comfort
The Elise has a hard ride, but it's still reasonably comfortable
The Elise isn't the easiest car to get in and out of, but once inside, you're greeted by a comfortable driving environment. Simplicity of design was foremost in the designer's eyes, and the driver will find little distraction from the two main dials and well-placed switches for essential systems.
Everything is laid out for the maximum of usability, with the odd piece of structural aluminium visible to remind you of just exactly what the car is all about. Buyers seeking a luxury interior or flamboyant decoration will be left disappointed.
On the move, the Elise is remarkably comfortable. Ride quality is commendably smooth for a car able to deliver such impressive performance, while engine noise is rarely excessive. The constant drone from the exhaust can be tiring on long journeys and may not be easily masked by the (optional) stereo system, particularly when joined by wind and road noise with the roof panel in place.
Practicality & boot space
Getting in and out of the Elise is no easy feat, while boot space is minimal
Few will be surprised by fact that the Lotus Elise isn't really a practical everyday car. You'd have to be really devoted to the sports-car cause to put up with the its serious shortage of luggage space and convenience, but practicality isn't really what the Elise is all about.
It does at least have a cupholder, and there's a hollow in the dashboard that acts as a glovebox. There's 117 litres of storage at the front of the car, a space that's awkwardly shaped but one which will take a couple of soft overnight bags. The upshot of this is that the Elise is perfectly able to accommodate a couple for a weekend away.
The car's wide door sills and low ride height can make getting in and out of the car something of a struggle until you're well practiced, and actual interior space is somewhat snug. The sports seats are very figure-hugging, and might not suit all frames, though a Lotus dealer will do its very best to make you comfortable. Those who fit the Elise like a glove can choose the ultimate driver's seat in the form of an optional racing seat that comes complete with a four-point motorsport harness.
Wind and road noise also get intrusive because extra sound-proofing would have added unwanted weight.. Recognising this fact, Lotus offers the option of a Touring Pack which provides further noise insulation as well as leather seat trim and electric windows. Purists may opt-out from this choice, protesting that the Elise is supposed to be a stripped-out sports car, but all but the most seasoned of Elise owners would be hard-pressed to find any negative side effects of the extra comfort and convenience.
Reliability & safety
Robust Toyota engine means the Elise is built to last
Historically, the Lotus name was associated with poor reliability but those days are long gone. With sturdy, up-to-date Toyota mechanicals, the Elise is built of strong stuff. With twenty years of practice, it feels like Lotus has comprehensively mastered the advanced construction techniques that are used to build its cars.
We've never had a sufficient response from Lotus owners to see the company feature in our annual Driver Power satisfaction survey. From our experience, though, it seems as if Lotus quality is at an all-time high. Safety is assured, too – ABS and ESP systems are mandatory these days on all production cars; they're joined on the Elise by a brake assist and cornering brake control system. Driver and passenger airbags are included, as are seat-belt pretensioners.
Price, value for money & options
It isn't cheap to buy, but few cars are more fun to drive
The Lotus Elise is an expensive car to buy, with many exciting, fun cars being available for far less money. If you don't need the extremes of responsiveness and feedback that the Lotus delivers, you'd be well served by many of the more comfortable roadsters on the market. The latest Mazda MX-5 is arguably the best yet, and there's also the Fiat 124 Spider with different engines and even more design brio.
The asking price of the Elise also brings it into the BMW Z4, Audi TT and Mercedes SLK price bracket, all cars which blend comfort with prestige but don't cut corners on driver enjoyment. And who can forget the Porsche 718 Boxster? The more expensive Elise variants are priced very close to the Porsche, which itself is one of the best all-round sports cars currently on the market.
Despite its high price and comparatively low specification; we can't really call the Elise poor value for money. The cost reflects the the low-volume craftsmanship, design and engineering expertise, and the almost uncompromised performance potential. There are cars out there with even more focus on thrills, but they tend to be much more compromised on normal roads.