Less weight for Lotus Elise 20th Anniversary edition
The new Elise 20th Anniversary model weighs less than the standard car and sports a range of styling tweaks
Two decades of Lotus Elise production is being celebrated with a new special edition of the iconic sports car.
The Lotus Elise 20th Anniversary model weighs less than the Elise S on which it's based, as well as a range of styling tweaks. Lotus says the new model features £5,150 of additional kit, despite costing just £2,700 more than an Elise S.
Lotus says that by shaving 10kg from the weight of the standard car, the new edition offers a more "pure" driving experience. Equipment fitted to the 20th Anniversary includes weight-saving matt-black alloy wheels, a lightweight body-coloured centre console and lightweight sports seats trimmed in leather or suede-like Alcantara.
It also features a sport mode that sharpens the accelerator pedal's response and reduces the electronic stability control system's intervention.
Four colours are available – each regarded as "classic Elise" colours – including blue, green, yellow and silver. The car's rear diffuser, door mirrors and rollover hoop are finished in matt black. Elise 20th Anniversary logos feature inside and out.
The £39,990 Elise 20th Anniversary is powered by a 1.8-litre supercharged engine that can propel the two-seat roadster from 0-62mph in 4.6 seconds and on to a 145mph top speed. Because of the car's light weight – it tips the scales at just 914kg – it's still capable of 47.6mpg, with CO2 emissions of 173g/km.
It replaces the Elise S Club Racer in the manufacturer's range and is available to order now.
Lotus Elise 20th Anniversary specifications:
Body colour, lighter weight interior centre console
Leather, or Alcantara (no cost), lighter sports seat trim option
Colour-coded stitching on seats and door cards
Colour-coded seat hoops
Matt black forged alloy wheels
Matt black distinguishing exterior trim
Four paint colours - Classic Blue, Green, Yellow and Silver
Auxiliary driving lights
Elise 20th Anniversary decals externally and on dashboard stereo blanking-plate
Lotus Elise 20th Anniversary options:
Hardtop - £1,200
Air Conditioning - £1,250
CD/Radio and USB Connection and NVH Pack - £1,200
Top 10 best hybrid cars 2021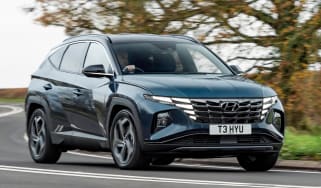 Top 10 best hybrid cars 2021
Genesis GV80 SUV review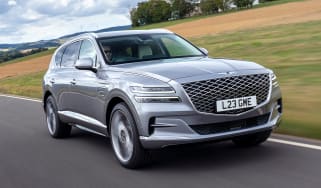 What is AdBlue?