Watchdog: Dealer doubles back on Merc warranty repairs
C-Class was handed back by previous owner, then sold on with defects still in place
Opting for a used car that still has its manufacturer warranty can offer a degree of protection, but even with a full service history, getting the work covered isn't always the easiest, as Paul Thomas from West Wickham, Kent, discovered.
Paul was in the market for a Mercedes C-Class, and he eventually settled on a 2014 C 180 AMG Sport estate from Horsepower, an independent dealer in nearby Tonbridge.
Soon after he bought the car in November 2016, Paul experienced an "odd smell of petrol" in the cabin, but a dealer investigation didn't find anything. However, the inspection did uncover improper repairs to the car's wiring loom.
Shortly after, the car suffered a complete electrical failure, so Paul immediately contacted Horsepower. He said: "It told me it hadn't done any repairs or alterations to the car, and that the electrical fault must come from poor repairs made earlier."
Paul traced the former owner who, to his surprise, told him that the car had been at Ashford Mercedes for seven repairs – resulting in her handing the car back.
"She said Mercedes Ashford told her it would repair the car once and for all, but it looks like it hadn't when it sold it on." Facing a hefty bill, Paul contacted Mercedes' customer services in the hope it would pay for the repairs. After all, it was a franchised dealership that had last made the repairs, and the car was still within its warranty.
However, he was informed that Mercedes would not pay up under warranty. Paul got in touch with us and after we took the case on, Mercedes changed its tune and agreed the work should be covered free of charge. Paul confirmed he'd had a call from Mercedes stating that repairs could be done at his local dealership, Mercedes Bromley.
A Mercedes spokeswoman said: "We can confirm Mr Thomas' car is with Mercedes Bromley, who will carry out the repairs and cover the cost." Unfortunately, Paul has to wait 10 days for the spare parts to arrive, but has been afforded a courtesy car by Mercedes while he waits.
Paul added: "Thank you very much for your assistance with this."
Best new car deals 2022: this week's top car offers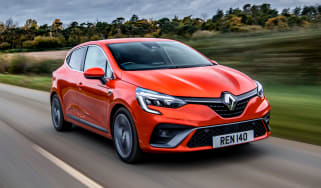 Best new car deals 2022: this week's top car offers
New electric MG4 hatch to start at £25,995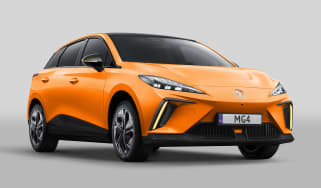 New electric MG4 hatch to start at £25,995
Kia EV4 SUV to take on the Volvo XC40 Recharge
Kia EV4 SUV to take on the Volvo XC40 Recharge