March car registration figures show industry in rude health
March was the best-ever month for UK new car registrations, and the Ford Fiesta continues its reign at the top of the charts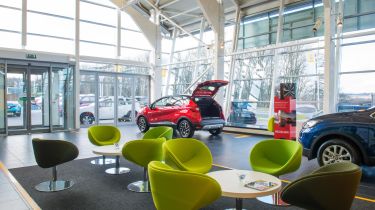 March's sales chart has revealed the UK car industry is thriving, with 562,337 new cars registered – a new record. The figures also reveal British buyers are creatures of habit, with the most popular cars in the month almost exactly mirroring the best-selling cars of 2016.
March's figures account for the vast majority of 2017 sales to date, with just 257,670 cars sold in January and February combined – although the post-Christmas sales slump usually makes these quiet months for dealers.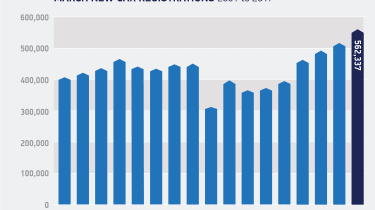 The arrival of the new road tax system at the start of April is thought to have bolstered the strong figures, with dealers said to be pre-registering cars in large numbers. This would have been done so customers could benefit from the outgoing tax system, which provided tax exemption or low annual rates for scores of low-emissions models. Combine that with the new '17' number plate and it's fairly clear why dealers had such a bumper month.
SMMT chief executive Mike Hawes agreed with that assessment, adding: "This bumper performance probably means we will see a slowdown in April, exacerbated by the fact there are fewer selling days this year given Easter timing. Looking ahead to the rest of the year, we still expect the market to cool only slightly given broader political uncertainties as there are still attractive deals on offer."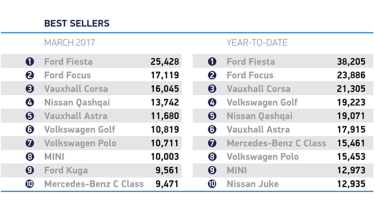 As regards the top-selling models, it's a one-two finish for Ford, with the Fiesta taking the number one spot and he Focus getting silver – though over 25,000 Fiestas found homes last month, making it significantly more popular than its bigger brother, which racked up sales of just over 17,000.
The Corsa comes next, with around 16,000 sales being enough to bag bronze, while the Nissan Qashqai comes in at four and the Vauxhall Astra nets a fifth-place finish.
For the rest of the top 10, check out our regularly updated run-down of the best selling cars in the UK.
Top 10 best cheap-to-run cars 2022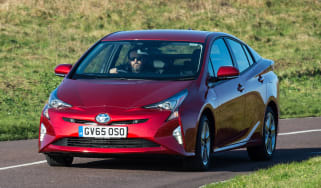 Top 10 best cheap-to-run cars 2022
UK road tax 2022: VED tax rates and bands explained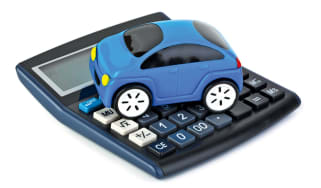 UK road tax 2022: VED tax rates and bands explained
Best new car deals 2022: this week's top car offers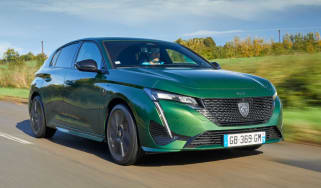 Best new car deals 2022: this week's top car offers