MG E-Motion to take brand upmarket in 2020
New all-electric sports coupe to head MG range in 2020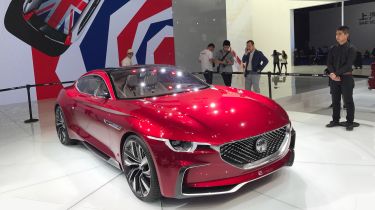 MG has taken the wraps off its sporty new all-electric concept, the MG E-Motion, at the Shanghai Motor Show – and a production version is promised to be in the pipeline.
A spokesman told Carbuyer's sister title Auto Express that the MG E-Motion had been given the production green light, and is hoped to be made available as soon as 2020, with a target price of less than £30,000.
The MG E-Motion is understood to use a new modular chassis platform developed by SAIC, MG's Chinese parent company. The all-electric power system is said to return a 0-62mph time of under four seconds, and has a claimed maximum range of 310 miles. The adoption of electric power follows recent news from Skoda and BMW, boldly underlining the importance today's car industry places on fuels other than petrol or diesel.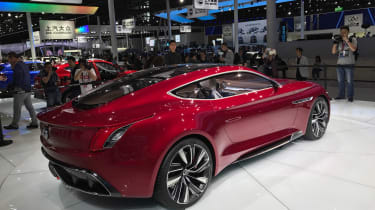 If the MG E-Motion makes it to the UK, it will mark the welcome return of the MG sports car following the end of MG TF production in 2011. The E-Motion takes the form of a sleekly contoured coupe, with unusual powered 'eyelids' that slide out of sight to reveal traditional round headlamps that hark back to famous MG cars of the past.
Elsewhere, the design is entirely contemporary, with an aerodynamic carbon fibre used rear diffuser and a retractable rear spoiler. The E-Motion is crowned by a full-length glass roof linking the front and rear windscreens. The result is a classy appearance that's hoped to take the MG brand further upmarket and increase appeal to younger customers.
Its proportions are similar to the Toyota GT86, and the E-Motion uses a similar four-seat '2+2' seating arrangement with plush, quilted leather armchairs. There's a central metallic full-length console adorned with touch-sensitive control buttons, strikingly sculpted display screens and a central, mouse-like controller. Dashboard instruments are all-digital, and there's a new take on the famous octagonal MG badge.
It's not known how much of the concept's looks – inside or out – will translate directly to the production car, but details like the E-Motion's butterfly doors are unlikely to see the showroom.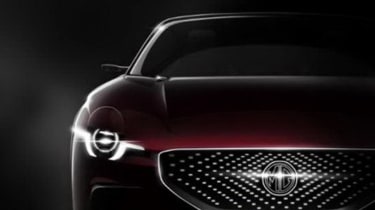 When it reaches UK dealerships, it will act as a new flagship for the company, sitting above the MG ZS and MG GS SUVs and the MG 3 supermini. Although it's the first all-electric MG, its parent company SAIC (Shanghai Automotive Industry Corporation) has been producing and investing in electric vehicles (EVs) for some years and pumped some £230 million into hybrid and electric technology back in 2008. That investment has already produced the Roewe E50 EV in 2013 and the MG EV concept a year later.
But the E-Motion concept doesn't just indicate MG's intentions to grow its electric vehicle range: the plush interior and classy, expensive looks of the E-Motion hint MG has designs on a more premium sector of the market. At the Shanghai Motor Show, MG Product portfolio planning director Zhang Liang told Auto Express that electric sports car development was a firm plan. He said "This time I want to do it different. From an architecture perspective we are prepared and we have a new energy system available.
"A lot of work and research has been done. The next step is to gather audience and customer feedback," He added: "In another word we plan to make it; we are prepared for production."
Top 10 best cheap-to-run cars 2022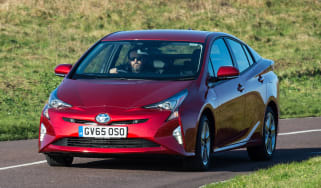 Top 10 best cheap-to-run cars 2022
UK road tax 2022: VED tax rates and bands explained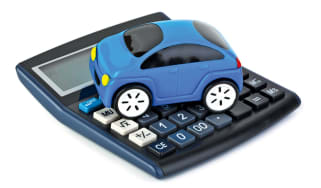 UK road tax 2022: VED tax rates and bands explained
New 2022 Renault Austral SUV: interior revealed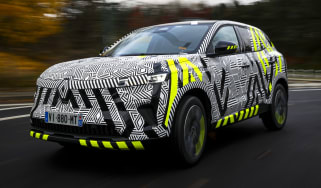 New 2022 Renault Austral SUV: interior revealed