BMW 1 and 2 Series updated
Ageing BMWs rejuvenated with chrome, LED lights and new special-edition versions
Proof, if proof were needed, that the BMW 1 and 2 Series are fundamentally the same car; despite BMW's decision to change the name of the coupe and convertible models of the 1 Series to the 2 Series in 2013, the German manufacturer has announced a simultaneous round of updates for both.
The changes are in keeping with what we've come to expect from a mid-life facelift. The 2 Series gets the more significant updates, with LED lights now fitted as standard, a new pair of kidney radiator grilles that incorporate more chrome and new front air intakes. Both cars are being made available with some new paint colours and fresh alloy wheel designs, too.
The 1 Series has been left alone externally, but BMW is offering it in three (closely related) special-edition variants, called Sport Line Shadow, Edition M Sport Shadow and M140i Edition Shadow. All three wear black radiator grilles, black inserts for the LED lights and darkened rear lights.
Inside, both the 1 and 2 Series benefit from the same treatment. This includes a new set of dials and air vents, a redesigned central console, an improved user interface for the infotainment system, a wi-fi hotspot for up to 10 devices and a recalibrated dashboard design to make it more driver-focused. A sliding cover for the cup-holders, a redesigned glovebox and a chrome finish for the electric-window switches are some of the more subtle changes.
While the fate of the 2 Series is a little unclear, this will be the last time the 1 Series will be launched as a rear-wheel-drive car; as we previously reported, BMW is switching to a front-wheel-drive format for the next-gen 1 Series, which is due in late 2018 or early 2019. The company says the vast majority of 1 Series owners think their cars are front-wheel drive anyway and the change will allow the 1 Series to share more components with the MINI hatchback in future.
BMW 1 and 2 Series facelift: on-sale date
The facelifted BMW 1 and 2 Series are due in showrooms from July. If you want to buy a pre-facelift version of either model before then, it's worth seeing if you can use the upcoming updates to negotiate a discount.
Best new car deals 2022: this week's top car offers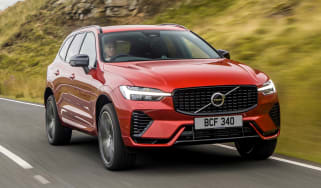 Best new car deals 2022: this week's top car offers
Engine management light: top 5 causes of amber engine warning light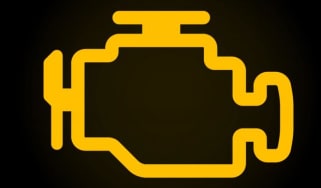 Engine management light: top 5 causes of amber engine warning light
Top 10 cheapest electric cars 2022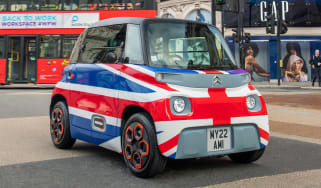 Top 10 cheapest electric cars 2022