Volkswagen up! GTI now on sale
Junior hot hatch on sale now, priced from £13,750
The Volkswagen up! GTI is on sale now, with prices starting at £13,750 for the three-door model and £14,140 for the five-door. Its blend of performance and value-for-money looks set to make it a hit with fans of the traditional hot-hatch formula.
The up! GTI is fitted with Volkswagen's characterful 1.0-litre TSI three-cylinder petrol engine, tuned to produce 113bhp. That might not sound like much in an age when some hot hatchbacks are producing almost 400bhp and cracking 174mph, but the up! GTI is being heralded as a return to the hot hatchback's true roots, namely affordable, accessible performance in a sporty package.
2018 Volkswagen up! design
Volkswagen has drawn parallels between the up! GTI and the original Golf GTI of 1975, the latter of which was one of the first-ever cars to feature a relatively powerful engine in a conventional, practical and affordable hatchback body.
In an homage to the Golf GTI, the up! GTI sports flashings of red around its radiator grill, as well as stripes down the lower portion of its side. Other hot hatch cues include 17-inch alloy wheels, black caps for the wing mirrors and a small yet sharply angled roof spoiler at the rear.
Inside, the up! GTI has a leather sports steering wheel, a GTI gearlever and the same 'clark' tartan upholstery found in the current VW Golf GTI.
Performance and engineering
As well as the sporty styling touches, the up! GTI features "sophisticated sports running gear", including a ride height lowered by 15mm and tweaked suspension. VW says that these changes give the up! GTI "agility akin to that of a go-kart".
The up! GTI produces 113bhp, weighs 1070kg, goes from 0-62mph in 8.8 seconds and can reach a top speed of 122mph. Volkswagen claims average economy of between 49.6 and 50.4mpg depending on specification, while CO2 emissions range from 127 to 129g/km.
The original Golf GTI weighed 810kg and its 1.6-litre engine made 108bhp, which got it from 0-62mph in 9 seconds and on to a top speed of 113mph.
Figures like that should mean insurance for the up! GTI is reasonable, while economy and maintenance are also likely to be palatable. These aspects of the car as an ownership proposition mean some consider the up! GTI to be a return to the principles that made the hot hatch format so appealing in the first place.
Equipment
The up! GTI will be offered with Pure White, Tornado Red, Dark Silver, Black Pearl and Costa Azul (blue) paint, and if you order any colour other than black, you can specify a contrasting black roof.
Inside, all cars will come with air-conditioning, ambient lighting, a black ceiling, a red dashboard design and and several GTI logos. VW's Composition infotainment system will be standard as will heated seats, front foglights and electrically adjustable, heated door mirrors.
Engine management light: top 5 causes of amber engine warning light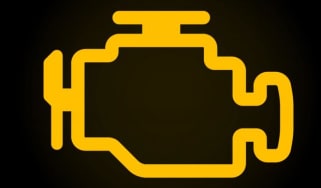 Engine management light: top 5 causes of amber engine warning light
Best new car deals 2023: this week's top car offers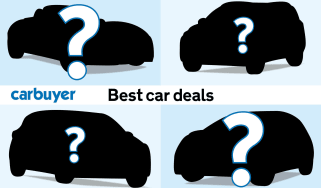 Best new car deals 2023: this week's top car offers
Top 10 best cars under £200 per month 2023/2024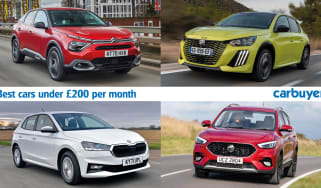 Top 10 best cars under £200 per month 2023/2024