Range Rover releases hot 286bhp Evoque
Turbocharged Si4 petrol engine gets plush SUV from 0-62mph in just six seconds
The Range Rover Evoque range has been updated with a potent 286bhp petrol engine – the most powerful option the company has ever offered with its stylish SUV.
And while Range Rover is still resisting the idea of an out-and-out SVR 'super-SUV' Evoque, an Evoque with the 286bhp Si4 engine will hit 62mph from a standstill in just six seconds, so can hold its head relatively high in the company of hot hatchbacks.
The same engine is also being made available for the practical Land Rover Discovery Sport, while those who want a little more economy and don't mind a little less power can specify both cars with the same engine, but in 237bhp guise. The Land Rover Discovery Sport also receives a fresh diesel, with the 237bhp TD4 providing plenty of performance and more palatable running costs.
Range Rover Evoque: changes for 2018 model year
There have been some specification changes, too, ranging from the very minor (new seat foam for the Discovery Sport) to the more significant (a new SE Dynamic trim for the Evoque Convertible).
The Evoque gains two new engines, or one new engine with two power outputs depending on your perspective. The new Si4 petrol is a four-cylinder 2.0-litre job, which produces either 237 or 286bhp, the latter of which now claims the crown for the most powerful engine in the Evoque line-up.
Choose the Si4 engine with 237bhp and it officially returns 38.7mpg, which Range Rover says represents a 15% improvement over the outgoing GTDi engine. As the 286bhp petrol is performance-orientated, Range Rover quotes its six-second 0-62mph time, rather than its economy.
If running costs are a priority, however, the front-wheel-drive eD4 diesel continues to be the efficiency king, and is officially pegged at 67.3mpg, while low CO2 emissions of 109g/km lead to a Benefit-in-Kind (BiK) tax rate of 23%.
Unique to the Evoque Convertible is the new SE Dynamic trim, which brings 19-inch alloy wheels, xenon headlights and perforated leather seats, which are heated and have a memory function in the front. Sat nav and Range Rover's InControl Touch Pro infotainment system are also included.
Discovery Sport: changes for 2018 model year
The story is largely the same for the Land Rover Discovery Sport, which also gains the Si4 engines. In this model, the 237bhp petrol engine returns 35.3mpg, while the 286bhp version goes from 0-62mph in 6.5 seconds.
If you choose the 286bhp Si4 petrol engine, you'll also get the Dynamic exterior as standard, which comprises larger air intakes for improved engine cooling and aggression, as well as a gloss-black radiator grille and side vents, plus 20-inch alloy wheels.
Land Rover is also offering a 237bhp TD4 engine with the Sport, which goes from 0-62mph in 7.1 seconds and officially returns 44.1mpg. Some new paint colours are available across both cars.
New electric MG4 hatch to start at £25,995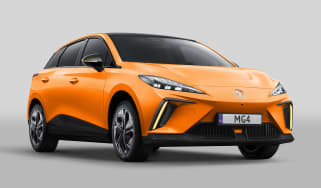 New electric MG4 hatch to start at £25,995
Best new car deals 2022: this week's top car offers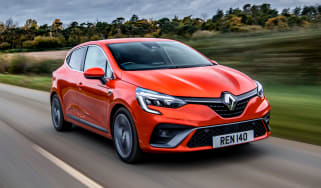 Best new car deals 2022: this week's top car offers
Kia EV4 SUV to take on the Volvo XC40 Recharge
Kia EV4 SUV to take on the Volvo XC40 Recharge