New TVR Griffith: British sportscar brand returns
New TVR Griffith features 500bhp 5.0-litre V8, hits 60mph in under four seconds, reaches 200mph+
The new TVR Griffith is the first car from TVR for over a decade and is likely to be welcomed by motoring enthusiasts around the world.
Featuring an all-new carbon-composite, aluminium and steel backbone with carbon-composite body panels, the new Griffith is light, with a dry weight (calculated without occupants, fuel, oil and other fluids) of just 1,250kg.
Its most direct rivals – the Porsche 911, Jaguar F-Type and Aston Martin V8 Vantage – are all heavier. At 431cm long, 185cm wide and 123cm tall, the Griffith is also the lowest and shortest of the pack, while only the 911 is narrower. A small footprint like that should ensure the new Griffith is easy to place on the road, while its low height is likely to endow it with impressive cornering ability.
TVR will initially offer the Griffith in high-spec £90,000 Launch Edition guise, limited to 500 models.
New TVR Griffith: engine and performance
The Griffith features a naturally aspirated (non-turbocharged) 5.0-litre V8 engine, positioned at the front of the car but behind the front axle. This helps it achieve 50:50 weight distribution between the front and rear wheels – something of a holy grail for car designers – and technically makes it a front-mid-engined sports car. Power is sent to the rear wheels though a six-speed manual gearbox, with gears selected via a remarkably stubby gearlever.
The Griffith's engine has been developed from the Coyote V8 used by the Ford Mustang, although the experts at Cosworth have worked their magic on it, giving the Griffith a power-to-weight ratio of 400bhp per tonne. This, given the Griffith's 1,250kg mass, equates to 500bhp.
Despite such a large and powerful engine, the Griffith's V8 is said to be "utterly reliable and dependable, with sensible servicing intervals". A dry oil sump – which prevents surges of oil from adversely affecting the engine during high-speed cornering – also features.
And while a complete set of performance data is still being compiled, TVR promises the new Griffith will hit at least 200mph and go from 0-60mph in under four seconds.
Design
The new Griffith's face is dominated by angular LED headlights and a large central radiator grille with an intricate mesh pattern. A pair of air vents below the headlights channels air to cool the brakes and improve aerodynamics, while further vents rest on its flanks. The twin side-exit exhausts lend a further sense of menace and should ensure passers-by need no warning of the Griffith's approach.
The Griffith has been developed in conjunction with Gordon Murray Design, whose founder was behind the McLaren F1 supercar. Built to a proprietary set of principles known as iStream, the Griffith's mechanical backbone is comprised of carbon-composite materials bonded to aluminium and steel. Its wheels are 20 inches in diameter at the rear and 19 at the front. The company says such a configuration improves grip and the feeling provided through the Griffith's electronic power steering.
TVR also says the new Griffith is only the second front-engined car to feature a flat floor on its underside, minimising aerodynamic drag and improving stability at speed. This focus on aerodynamics is echoed at the rear, where a deeply-sculpted diffuser helps channel air away from the Griffith with the minimum of drag. More sophistication is to be found in the Griffith's suspension setup, which features adjustable dampers, allowing owners to soften of stiffen the car as they see fit.
And unlike many TVRs of old, the new Griffith comes both with anti-lock brakes and "configurable" traction control – indicating this last system will offer owners the option to switch it off for sideways trackday fun.
Interior and Launch Edition
The Launch Edition Griffith will come with a full leather interior, unique alloy wheels, keyless go and exclusive paint finishes. Specifications for standard cars are forthcoming, but the portrait-orientated infotainment touchscreen (this rests above physical knobs for the air-conditioning) should be standard.
Griffith drivers face a rectangular digital instrument screen, which brings all major controls "within easy reach". Look closely and you'll detect the windscreen wiper controls and air vents seem to be borrowed from Ford, while the ominously labelled 'Kill' switch is likely to be an electrical or engine cutoff rather than anything more exciting. The Griffith is said to offer "ample head room and cabin space, as well as more than adequate storage space".
The Griffith name was previously used on the 1960s Griffith 200 and 400 and the 1990s Griffith, and this car also signals the resurgence of TVR as a brand. The company has had what can only be described as an interesting ownership history, but its British owners acquired it from Russian entrepreneur Nikolay Smolensky in 2013. The new Griffith is being assembled in a freshly built factory in Wales and production will start in late 2018.
New TVR Griffith price and on-sale date
The TVR Griffith Launch Edition starts at £90,000, and "a small number of allocations" remain available to order.
Kia EV4 SUV to take on the Volvo XC40 Recharge
Kia EV4 SUV to take on the Volvo XC40 Recharge
Best new car deals 2022: this week's top car offers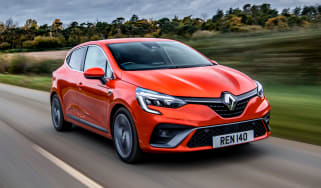 Best new car deals 2022: this week's top car offers
New electric MG4 hatch to start at £25,995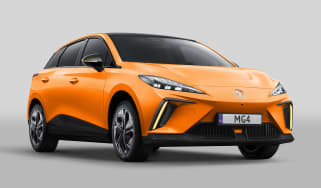 New electric MG4 hatch to start at £25,995