Volvo's hot Polestar brand will have exclusive models
Polestar is set to follow Mercedes' AMG brand in creating bespoke high-performance models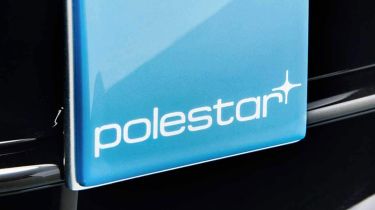 Polestar, Volvo's performance brand, is preparing to launch its first standalone model, possibly by the end of 2017.
The Swedish manufacturer has confirmed its performance car arm will offer Polestar branded cars without the Volvo badge, as well as providing tuning packages under the Polestar Engineered brand.
Speaking exclusively to Carbuyer, a senior source at Geely – Volvo and Polestar's parent company – said there was a desire to build a portfolio of brands in an attempt to rival the Volkswagen Group. And, showing just how serious Geely is taking Polestar, its new CEO will be former Volvo design chief Thomas Ingenlath, the former Senior Vice President of Design at Volvo. Ingenlath has been described as "the inspiration behind Volvo's award winning design renaissance in recent years".
The first Polestar model is understood to be an electric performance model based on Volvo's Scalable Product Architecture (SPA) platform. Smaller models based in its Compact Modular Architecture (CMA) technology will follow. SPA technology underpins Volvo's large models, including the XC90, S90, V90 and new Volvo XC60. CMA will form the basis of new smaller Volvos, including the new 40-series models: the XC40, S40 and V40.
This offers the potential for Polestar to launch cars ranging from the size of a family hatchback to a large saloon or SUV. Both SPA and CMA are able to accept plug-in hybrid and fully electric power systems, making Polestar's engineering challenge more straightforward. Mr Ingenlath said: "I am really excited to take up the challenge of establishing this exciting brand, developing a fabulous portfolio of bespoke products and channelling the passion we have throughout the Polestar team. The next chapter in Polestar's history is just beginning."
Polestar will continue to engineer and produce performance enhancements for existing Volvo models, but will also lead Geely's motorsport projects. It already prepares Volvo Polestar models run in the Word Touring Car Championship by Cyan Racing and Polestar's involvement in electric cars could trigger talk of involvement in the electric Formula E championship.
Volvo is fast cementing its position as an upmarket brand to rival Audi, while Polestar will become the sporty brand. Geely wants Polestar to mirror AMG in producing standalone models as well as performance versions of Volvo's own cars.
Geely, itself a major player in the Chinese domestic market, is also readying new brand LYNK & Co for launch. This will offer a range of models through car sharing and subscription schemes as well as more conventional finance packages.
Geely also has plans for the London Taxi Company, which it acquired in 2013, and it's in talks with Lotus to secure a majority stake.
Polestar is based in Gothenburg, Sweden and is run by former Volvo UK boss Nick Connor. It has been involved with Volvo's motorsport efforts since 1996, before being bought by Volvo in 2015.