Lynk & Co 01 primed for launch
New brand's first car is production ready; offers lifetime warranty, innovative sharing tech and 'always-on' connectivity
The Lynk & Co 01 is largely unknown at the moment, but it won't be long before it starts having a significant impact on the way people think about cars. That's the intention, at least.
The 01 is an SUV based on the same underpinnings as the next-generation Volvo range, but it's worth knowing a little more about the company behind it before delving into details of the car itself.
What is Lynk & Co?
Geely, the Chinese giant behind Volvo and the London Taxi Company, launched Lynk & Co in 2016 with the aim of shaking up the way the car industry operates. The company's first car – an SUV called simply the 01 – is now ready for production and will go on sale in China in the final quarter of 2017, before coming to Europe in 2019.
Lynk & Co will offer a number of different purchasing options to its customers. You'll be able to buy the 01 outright or via a finance package, but in a forward-thinking move, the company says you'll also be able to drive one via car sharing and subscription schemes.
Ordering a Lynk & Co 01 will be predominantly done online, with a few "strategic retail locations" offering the chance to see the car in the metal first. While it's reasonable to expect the company's second car will be called the 02, at the moment it looks like the 03 Concept saloon will be the next model to be released – though that car may only be available in China.
Either way, once the 01 has been delivered, its owner will be able to give friends and family members access with a digital 'key', which can be shared via a smartphone app. The car itself will have 'always-on' internet and telematics, plus its own personal data cloud, essentially becoming a "smartphone on wheels."
Lifetime warranty
There's big news when it comes to after-sales: all Lynk & Co cars will come with a lifetime warranty. The company says full details of this will be revealed once the 01 goes on sale, but it should make ownership a stress-free experience, with only wear-and-tear items such as tyres costing owners money to replace.
Rather than offering myriad engine and trim options, customers will be able to set up the 01 to their specifications. The pragmatics of this are unknown, but Tesla has recently show automotive software can allow for overnight wireless updates to be sent to its vehicles. Even in more conventional cars, the difference between a 148 and 178bhp engine, for example, is often only a few dozen lines of computer code.
There will be no options list beyond which colour to choose from. All cars will come with a simple selection of fixed price 'collections' to choose from, each of which has its own fixed specification.
Efficient engine and gearbox combinations are promised, while every model will be available with hybrid power in addition to petrol or diesel propulsion.
Lynk & Co 01 design
According to the company, the new design of the new car has been led from Gothenburg, with support from design studios in LA, Shanghai and Barcelona. Lynk & Co design boss Andreas Nilsson said: "The design brief for Lynk & Co was simple: the cars should stand out from the crowd and appeal to a truly global audience."
The new car is certainly distinctive, with a high-set grille stretching the width of the car, with headlights at either end. There are further light clusters – containing the daytime running lights – on top of the heavily creased bonnet. There are two creases running down the sides, too, both of which appear from an air vent just behind the front wheelarches, while the rear screen is heavily raked, with a small roof spoiler on top of it. The rear light clusters are 'P' shaped and wrap around from the tailgate to the rear wings.
Depending on which 'collection' of car you go for, the windscreen, windows and roof get different treatments, with a 'floating roof' effect available. You can also get a coloured strip running from the front roof support pillar, across the top of the window-line and though the rear windscreen pillar to the tailgate. This also dictates the colour of the trim around the front grille, while at the back there's gloss black trim across the tailgate between the two rear light clusters.
Interior
In terms of design and layout, the new car is pretty conventional, with a large touchscreen infotainment system dominating the dashboard and a pair of air vents above it. Instead of the traditional instrument dials, there's a configurable digital screen, while the gear selector, electronic parking brake switch and infotainment control wheel on the centre console are both fairly standard fare too.
From these pictures we can also tell that some cars are available with coloured ambient lighting, while the dash and the seats appear to be trimmed in leather. Full equipment and specifications have yet to be.
Technology & connectivity
Connectivity is a big part of Lynk & Co's strategy, which means all cars come with a large touchscreen infotainment system, an internet connection and telematics systems. The car also has its own cloud-based storage system and the whole car can be 'shared' between people using a smartphone app to send people the car's digital key. You'll also be able to monitor the car from that same smartphone app.
Lynk & Co has teamed up with Microsoft, Alibaba and Ericsson to make the car as connected and as configurable as possible.
Safety
Thanks to the new company's close links with Volvo, the Lynk & Co 01 will benefit from that brand's safety expertise. All models will come with a host of Volvo-developed active and passive safety technologies. There's the super-strong construction that will absorb much of the energy in a collision, while there's loads of active safety tech too.
This includes forward collision warning, autonomous emergency braking, a pedestrian-detecting emergency braking system and adaptive cruise control, too. There's also blind spot detection and lane departure warning available among other systems.
Engines & gearboxes
Full details are sketchy at present, but we expect a range of small capacity, turbocharged petrol and diesel engines to form the backbone of the range, with the largest engine on offer a 2.0-litre. Each will be available with an 'electrification' option, which means there will be several hybrid versions in the range.
Buyers will also have the choice of either a manual gearbox or, as the company describes it, 'a state of the art' seven-speed dual-clutch automatic gearbox. This latter option will be the best choice when it comes to low running costs.
Buying & owning
As well as launching a new car company, Lynk & Co says it is also launching a new way to buy and own a car. Most cars will be sold online and there will also be wholly owned (rather than franchised) stores rather than large dealerships on out-of-town retail parks. Cars requiring servicing or maintenance will be collected by Lynk & Co, rather than relying on the owner to take their car to the service centre.
There will also be different Lynk & Co 01 ownership options. Alongside traditional leasing and buying options, the cars will be available on subscription and car sharing programmes. There will also be no haggling, with fixed prices across the range and no optional extras.
Price & on sale date
We're still a while away from seeing the car in Europe – it won't go on sale until the end of 2017 at the earliest – but we expect prices to start at around £25,000 - although the monthly repayment or subscription costs may be of more relevance. The company claims it will be able to offer "competitive" pricing as it does not have the significant distribution costs to contend with that other manufacturers do.
Best new car deals 2022: this week's top car offers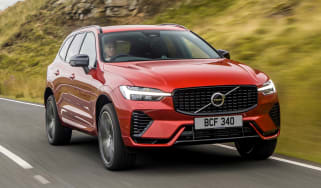 Best new car deals 2022: this week's top car offers
Engine management light: top 5 causes of amber engine warning light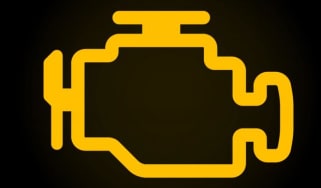 Engine management light: top 5 causes of amber engine warning light
Top 10 cheapest electric cars 2022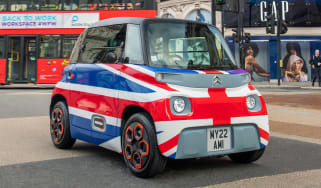 Top 10 cheapest electric cars 2022