Lynk & Co 03 saloon heads closer to production
Official images show Chinese Lynk & Co 03 saloon on the road
Chinese brand Lynk & Co has released official images of its upcoming 03 saloon undergoing road tests. They provide the clearest view yet of how the car will look when it hits UK roads.
The Lynk & Co 03 has only been previously seen in concept form, notably at the Shanghai Motor Show in April 2017. Despite the comprehensive camouflage wrap applied to the car in these photos, it's clear that the show car has undergone only modest changes on the way to becoming production-ready.
The front of the 03 closely adheres to the corporate look first displayed by the Lynk & Co 01 SUV, which is already on sale in China. In fact, its horizontal front grille design is closer to the 01 than the smaller Lynk & Co 02 compact SUV that looks set to arrive in Europe by 2020.
The 03 clearly has a far lower, sleeker profile, though, and the side view reveals the presence of a rear spoiler that could hint at a high-performance version. That would put it in contention with BMW 3 Series M Sport, Audi A4 S line and Mercedes C-Class AMG Line models. Among these, there's little chance of the Lynk & Co 03 blending in with the crowd, thanks to sharp details and those bonnet-mounted daytime running lights.
Lynk & Co 03 engines and technology
Lynk & Co is owned by Geely, the Chinese giant that also owns the London Taxi Company, as well as Swedish brand Volvo. As a result, the 03 uses the same 'compact modular architecture' as the Volvo XC40 SUV, next-generation Volvo S40 saloon and Volvo V40 estate.
Lynk & Co has also confirmed that UK models will be electrified, which infers the likely use of Volvo's latest 1.5-litre three-cylinder petrol engine as part of a plug-in hybrid power system. More powerful versions could use the 2.0-litre petrol engine currently used by T8 Twin Engine versions of the Volvo XC60 SUV.
There's also a strong possibility of a purely electric version, as the platform is known to have been developed with electric power in mind. Until then, commuters will have to make do with the 40-mile battery range that Lynk & Co has reported its 03 test car as having achieved.
As yet, no official views of the 03's interior have been released, but the Shanghai Motor Show concept hinted towards a far more ordered and hi-tech design than has been seen on Chinese cars so far. It's safe to expect fully digital instrumentation and a large central infotainment touchscreen – Geely has prior experience of sophisticated in-car tech via the Volvo brand.
Lynk & Co is keen to be recognised as an innovative brand and at the official 03 preview event in Shanghai, it demonstrated app-based car-sharing technology. This effectively turns your smartphone into a key, with access to vehicles shared between friends and subscribers via a data connection. Lynk & Co says its cars will be permanently online, with free data available to enable an on-board wi-fi hotspot.
Ownership and availability
Lynk & Co is known to have unusual plans where it comes to car purchasing and ownership, too. Its sales process will be conducted entirely online, with fixed prices and new vehicles being dispatched directly to the buyer's address. Also significant is the provision of a "lifetime warranty", which fits very well with the brand's offer of vehicle subscription services.
The latter could be the perfect car-ownership solution for many, with a fully maintained, insured and taxed Lynk & Co car provided on a fixed tariff, just like a mobile-phone contract. However, the subscription is expected to offer flexibility, with a choice of vehicle types available to meet changing requirements, managed by an online app.
No date has yet been set for the 03's arrival in the UK, but we expect pricing to match premium rivals, starting at around £30,000.
Speed awareness course: how much does it cost, how long does it take and how do you do one online?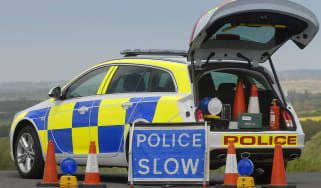 Speed awareness course: how much does it cost, how long does it take and how do you do one online?
Best new car deals 2022: this week's top car offers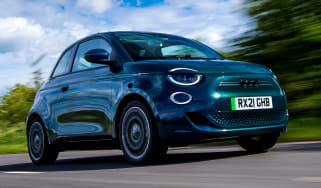 Best new car deals 2022: this week's top car offers
New car delivery times: how long will you have to wait?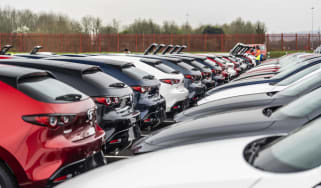 New car delivery times: how long will you have to wait?