New BMW 6 Series Gran Turismo usurps 5 Series GT
Lower, longer and lighter, the 6 Series GT replaces the 5 Series GT; BMW says it "represents a major step forward over its predecessor"
The new BMW 6 Series Gran Turismo is the latest addition to the BMW 6 Series range, joining the Coupe, Convertible and four-door Gran Coupe.
Despite the 6 Series moniker, it's a replacement for the 5 Series Gran Turismo – a slow-selling but not unappealing model, which offered potential 5 Series customers a hatchback boot and significantly more space than the 5 Series saloon.
The new 6 Series GT is designed around similar principles, providing not just "comfort and elegance, but practicality too." BMW says it's more practical than the car it replaces thanks to being almost 9cm longer. But despite being 2cm lower than the 5 Series GT, it has increased headroom. Interestingly, BMW has dropped the 6 Series GT by more than 6cm at the rear, and this last change arguably addresses the swollen rump some felt was a prominent feature of the 5 Series GT.
And while the clever (or over-engineered, depending on your perspective) twin boot arrangement of the 5 Series GT has been dropped in favour of a conventional hatchback, the 6 Series GT has greater practicality credentials in terms of outright space, as its 610-litre boot is 110 litres larger.
The new BMW 6 Series GT is on sale now – read our review here.
BMW 6 Series Gran Turismo: engine range
The 6 Series GT is an impressive 150kg lighter than the 5 Series GT, and will be offered with three powerful engines at launch. The four-cylinder 2.0-litre 630i produces 254bhp and returns 45.6mpg, while the six-cylinder 3.0-litre 640i generates a punchy 335bhp – yet can still return a vaguely palatable 36.7mpg, despite going from 0-62mph in 5.3 seconds – a full second faster than the 630i.
Expect the diesel 630d to be the biggest seller though: its 3.0-litre, six-cylinder engine produces 261bhp and makes the 0-62mph dash in 6.1 seconds – yet it can officially return 57.7mpg, and attracts a Benefit-in-Kind rating of 25% - a reasonable figure for so large and powerful a car.
BMW will also offer the 640i and 630d with its xDrive four-wheel drive system. This improves grip and performance, but increases fuel consumption and CO2 emissions by around 10%.
Technology and equipment
The 6 Series GT is every inch the modern BMW, so it's a luxurious tech fest, regardless of whether you choose Sport, Luxury and M Sport trims.
LED lights are standard front and rear, autonomous emergency braking is fitted to all cars, while inside customers will find leather seats, sat nav and automatic climate control, and the rear suspension is a self-levelling, air-sprung affair.
Being a modern BMW is a double-edged sword, however, so the options list is full of sophisticated, indulgent items. Among these are quad-zone climate control, 20 and 21-inch alloy wheels, gesture control (which recognises hand-waving as well as knob-twiddling), remote control parking, a head-up display, night vision and remote control parking.
Some of those options may prove impressive rather than useful over time, but the adaptive cruise control's range of operation (0-130mph) is very broad, the panoramic sunroof floods the interior with light, while the optional all-round air suspension also looks worth having.
Specify this last item and the 6 Series GT can rise up on its haunches by 2cm for covering rough(ish) terrain, while drive over 75mph (when permitted) or select Sport mode from the (standard) driving mode selector and the car will hunker down by 1cm, for improved driving dynamics and economy. The 6 Series also deploys a rear spoiler at speeds over 75mph, which retracts when below 50mph.
Practicality
The whole raison d'etre of the 5 Series GT is that it offers a similarly taut driving experience to the 5 Series saloon, but with greater spaciousness – and the 6 Series GT looks to up the ante in this regard. To that end, its 610-litre boot is up 110-litres on the 5 Series GT, while the 1,800 litres of space available when the three rear seats are folded represents an increase of around 5%. Those rear seats can be folded both individually and electronically, while the boot sill is now flush with the boot floor.
Price & on-sale date
BMW unveiled the 6 Series Gran Turismo at the 2017 Frankfurt Motor Show. It's fair to say an increase in price compared to the outgoing 5 Series GT is likely, and that car currently starts at around £39,000. The high-end engine range of the 6 Series GT means, however, it's more likely to begin at the £50,000 mark, though lesser, more affordable models may be offered in due course.
Engine management light: top 5 causes of amber engine warning light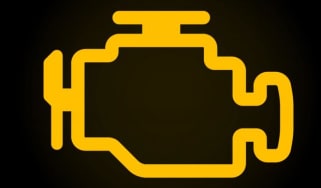 Engine management light: top 5 causes of amber engine warning light
Top 10 cheapest electric cars 2022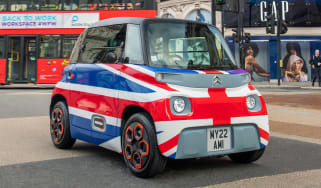 Top 10 cheapest electric cars 2022
Top 10 best electric SUVs 2022
Top 10 best electric SUVs 2022