Aston Martin launches AMR sub-brand
First AMR models will be ultimate versions of the V8 and V12 Vantage
Aston Martin will launch a new range of cars under its newly-formed AMR banner. The name stands for Aston Martin Racing, the firm's racing division.
The first car to wear AMR badges is the Aston Martin Vantage AMR, a limited-run model featuring numerous performance and styling upgrades. Both V8- and V12-engined cars are available; the latter is the most exclusive, accounting for just 100 of the total 300 examples to be built.
The Vantage AMR will be available as a coupe or roadster, with prices starting at £97,995 for a V8 Vantage AMR coupe.
Aston Martin's successes in endurance motorsport have inspired the overall demeanour of the Vantage AMR, which has been developed with a focus on weight-saving and raucous performance. The V12 model produces 595bhp and is available with a seven-speed manual gearbox, while the V8 gets 430bhp and a more conventional six-speed gearbox; both are also available with Aston's paddle-shift automated manual gearbox.
Four lairy two-tone colour schemes are available, as are a number of options from the new AMR Accessories range, including forged aluminium wheels, a titanium exhaust and a bold AMR Aero Kit, which includes carbon fibre spoilers and other aerodynamic aids. Inside, the Vantage AMR gets a high-quality makeover with extensive use of leather, Alcantara and carbon fibre. The cars' interior colour schemes are matched to the exterior design.
The AMR 'Halo Pack' is inspired by Aston Martin Racing's 2016 World Endurance Championship-winning Vantage GTE, featuring green paintwork with lime green accents. A Union Jack-enameled badge is a no-cost option.
Aston Martin boss Dr Andy Palmer said: "As our most agile and athletic road car, and our long-time representative in the world of GT racing, [the Vantage] is the perfect model with which to introduce the exciting AMR range. Unmistakable in look and feel, the Vantage AMR will appeal to our most enthusiastic customers."
Other AMR models are likely to appear in due course, including versions of the DB11 and Vanquish models.
Engine management light: top 5 causes of amber engine warning light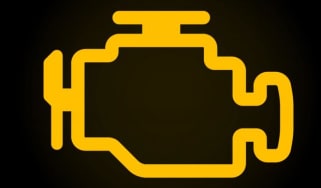 Engine management light: top 5 causes of amber engine warning light
Best new car deals 2022: this week's top car offers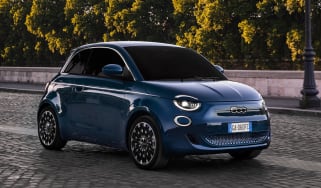 Best new car deals 2022: this week's top car offers
Top 10 cheapest electric cars 2022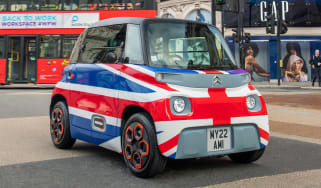 Top 10 cheapest electric cars 2022