Aston Martin DB11 gets Mercedes-sourced V8 engine
Mercedes V8 promises weight reduction and a better driving experience
The Aston Martin DB11 – with a powerful twin-turbocharged 5.2-litre V12 engine – has been a big success since it replaced the aging DB9 in 2016. Now, as Aston Martin aims to broaden the appeal of its ultra-modern grand tourer, there's a new version: the DB11 V8.
Powered by a 4.0-litre V8 engine supplied by Mercedes' parent company Daimler AG, the new DB11 is the first car to take full advantage of the technical partnership between the two companies. Its engine is based heavily on that found used by the Mercedes-AMG GT.
Not that Aston will say that directly, of course. The brand is keen to let its customers know that this Mercedes-sourced engine has been appropriately massaged, calibrated and programmed to perform – and sound – exactly as an Aston Martin should. Despite its German engine, Aston Martin hopes the car will still feel very British.
Aston Martin DB11 V8 engine
Much as the Bentley Continental GT is now offered in more driver-focused V8 form to complement the bigger W12-engined version, Aston is keen to emphasise that the smaller-engined DB11's weighs 115kg less than the V12 model. It's pushing the car as a sportier and more agile alternative to the full-fat DB11. The V8 engine sits lower down and further back in the car than the V12, which should improve handling and cornering ability. Aston says it has revised the car's suspension to suit, too.
The company adds the new smaller-engined DB11 produces 503bhp, will do 0-62mph in four seconds and go on to a top speed of 187mph. The high-performance grand tourer is claimed to return 28.5mpg fuel economy (about 4mpg more than the V12) and emit 220g/km of CO2 – considerably less than V12's 270g/km and enough to save buyers £800 on their emissions-weighted first-year road-tax bill.
Styling
To further set the DB11 V8 apart from its big brother, Aston has made a few small tweaks to the styling, including a new finish for the alloy wheels, darker headlight surrounds and two fewer bonnet vents than the V12. The interior is more or less identical, with the same (very large) choice of trim options. As ever with Aston, your imagination and wallet are the only limitations when it comes to personalising the car through the brand's 'Q Division'.
Commenting on the V8 DB11, Aston's CEO Dr Andy Palmer said: "The DB11 is the most complete and sophisticated car Aston Martin has ever made. Now, with this new V8 engine option, we have broadened its appeal by offering a car that's more affordable while still blessed with the exceptional performance and memorable character that sets Aston Martin apart from its rivals."
Price and on-sale date
The Aston Martin DB11 V8 is available to order now, with prices starting at £144,900 – £13,000 less than the V12 model.
Engine management light: top 5 causes of amber engine warning light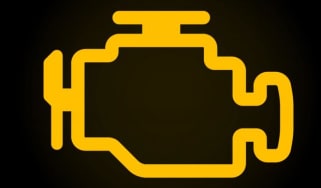 Engine management light: top 5 causes of amber engine warning light
Top 10 best electric SUVs 2022
Top 10 best electric SUVs 2022
Top 10 cheapest electric cars 2022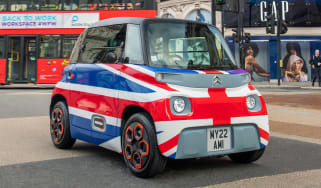 Top 10 cheapest electric cars 2022