Hot Vauxhall Insignia GSi priced from £33k
Sportiest Insignia yet marks the return of Vauxhall's famous GSi badge; Sports Tourer GSi estate also confirmed
The Vauxhall Insignia GSi will cost from £33,375 when it arrives in showrooms in March 2018. The flagship Insignia will be available with petrol and diesel engines and in hatchback and estate bodystyles.
The hottest version in the current Insignia range has already forged its performance credentials by turning in the fastest Nurburgring lap time ever set by a Vauxhall.
The petrol-powered Vauxhall Insignia GSi lapped the infamous 'green hell' some 12 seconds faster than the previous Insignia VXR – a far more powerful car. While it had 321bhp, the latest GSi took the Nurburgring on with just 256bhp, but set a faster time.
We've driven the Insignia GSi, along with other models in the range – read our review here.
Along with its 160kg weight advantage over the previous Insignia, though, the GSi also has the advantage of four-wheel drive, which incorporates torque-vectoring technology to ensure that power is distributed to whichever wheels are best able to deploy it in demanding corners. Grip is provided by Michelin Pilot Sport 4 S tyres, while big disc brakes from Italian specialist Brembo are housed by the GSi's 20-inch alloy wheels.
Insignia drivers can choose from three driving modes, Standard, Tour and Sport, but the GSi offers a fourth 'Competition' option. Accessed by pressing the ESP button twice, Competition mode is intended for use on the racetrack, disabling traction control and permitting more lateral movement, or yaw, to allow skilled drivers a less constrained driving experience.
The GSi also features Vauxhall's FlexRide chassis, which continually adjusts the car's steering and suspension settings, and sits 10mm lower than other Insignia models.
Petrol and diesel engines will be available. Both the engines are 2.0-litres and turbocharged; the petrol produces 256bhp while the diesel makes 208bhp. Both deploy power through an eight-speed automatic gearbox with steering wheel mounted paddles for manual gearchanges.
In petrol-powered hatchback guise, the Insignia GSi is capable of acclerating from 0-62mph in 6.9 seconds and has a top speed of 155mph. It is claimed to return 32.8mpg, and emits 197g/km of CO2. This places it in the top 37% Benefit-in-Kind (BiK) bracket for company-car users.
Choose the diesel and the hatchback version emits 192g/km, while petrol and diesel versions of the estate emit 199 and 192g/km respectively.
The Vauxhall Insignia GSi can be identified by chrome intakes, a rear spoiler, chrome-tipped exhausts, a leather sports steering wheel and aluminium pedals. The full leather sports seats, claimed to offer increased support and long-distance comfort, feature the GSi logo.
Other standard-fit equipment includes adaptive LED headlights, a Bose audio system and a head-up display.
Having once been worn by some of the company's fastest models, this badge hasn't been seen on a Vauxhall for over a decade. Its presence on the Insignia leaves room in the range, however, for the faster VXR that we understand to be on the cards.
New electric MG4 hatch to start at £25,995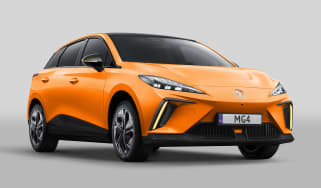 New electric MG4 hatch to start at £25,995
Kia EV4 SUV to take on the Volvo XC40 Recharge
Kia EV4 SUV to take on the Volvo XC40 Recharge
Best new car deals 2022: this week's top car offers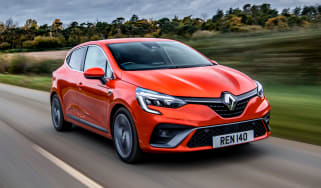 Best new car deals 2022: this week's top car offers