Hot Lotus Evora is fastest Lotus ever
The 430bhp Evora GT430 gets from 0-60mph in just 3.7 seconds and is the most powerful road car Lotus has ever made
This is the Lotus Evora GT430, a new model that's capable of accelerating from 0-60mph in 3.7 seconds and on to a top speed of 190mph - faster than any roadgoing Lotus before it.
Its Toyota-sourced, supercharged 3.5-litre V6 engine produces 430bhp – a significant 30bhp more than the standard car.
Just 60 Evora GT430s will be built in Norfolk, costing £112,000, and this exclusive model comes dripping in carbon fibre.
A new carbon-fibre front splitter, a vast carbon-fibre spoiler, a one-piece carbon-fibre bootlid and full carbon front and rear bumpers set the tone visually and in terms of weight, and the extensive use of this race-derived material helps keep the Evora GT430's dry weight down to 1,258kg.
And that dramatic rear wing isn't just for show: at its 190mph top speed, the Evora GT430 will generate 250kg of grip-enhancing downforce. For reference, the multimillion-pound Bugatti Chiron generates about 450kg.
For those who want a little less show but a similar amount of go, the Evora GT430 Sport (seen in blue) removes much of the aerodynamic bodykit, leading to a 10kg reduction in weight and a 196mph top speed.
The GT430's tyres are also 10mm wider than the normal Evora's, while an air-to-liquid gearbox cooler, a titanium exhaust system and a limited-slip differential are all fitted as standard.
Inside, the Evora GT430 is clad in Alcantara suede-effect fabric, with the steering wheel, dashboard, centre console and transmission tunnel all trimmed in this material.
New Sparco seats feature in the GT430, while a full leather option is available at no extra cost, and customers can also opt for four-point racing harnesses for driver and passenger.
There's also an optional infotainment touchscreen system with sat nav, Bluetooth and iPod connectivity, while Lotus offers almost limitless personalisation options through its 'Exclusive' programme.
Drivers will be able to select from 'Drive', 'Sport' and 'Race' modes from the GT430's traction control system, and they'll also be given an 'Off' setting – crucial for the racetracks many GT430s are likely to see.
Nissan Ariya vs Volvo XC40 vs Volkswagen ID.4 - which is best?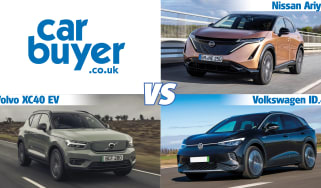 Nissan Ariya vs Volvo XC40 vs Volkswagen ID.4 - which is best?
Best new car deals 2022: this week's top car offers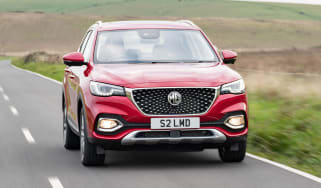 Best new car deals 2022: this week's top car offers
Top 10 best electric family cars 2022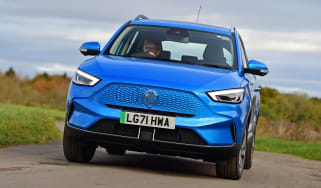 Top 10 best electric family cars 2022